Sale!
$

59.90
The Luminous Backpack | Holographic Reflective Geometric Backpacks
The Luminous holographic backpack with its extraordinary, geometric and reflective design will leave everyone speechless! To begin with, the glowing reflective geometric backpack with its luminous diamond lattice pattern has the attributes of a chameleon and produces the colors of the rainbow when the light reflects on the backpack. Extremely stylish backpack that illuminates with quilted diamond lattice design. The most noteworthy feature: The Luminous backpack reflects the light in the day and glows in the night. It's cute, it's useful, it's fun, it's affordable and of course it's durable. The holographic backpack's color changes in multiple different ways. It will look gray, it can have subtle colors, it can have bright rainbow shimmery colors or brighter rainbow colors that depend on the angle of the light source.
Product specifications:
Bag/Purse Type: Women's Holographic Backpacks | Geometric Backpacks Luminous & Reflective.
Bag Shape – Pattern: Glowing Lattice Diamond.
Materials: High Quality Quilted Reflective Diamond Lattice – Polyester Lining.
Handles/Straps: Looped Top Handle + Adjustable Back Straps.
Inside Compartments: Interior Zipper Compartment + Open Compartment.
Size – Dimensions: approx.~ 34cm X 14cm X 29cm // 13.3in X 5.5in X 11.4in (Please allow 1-2cm deviation in sizes).
NET Weight: ~ 500g.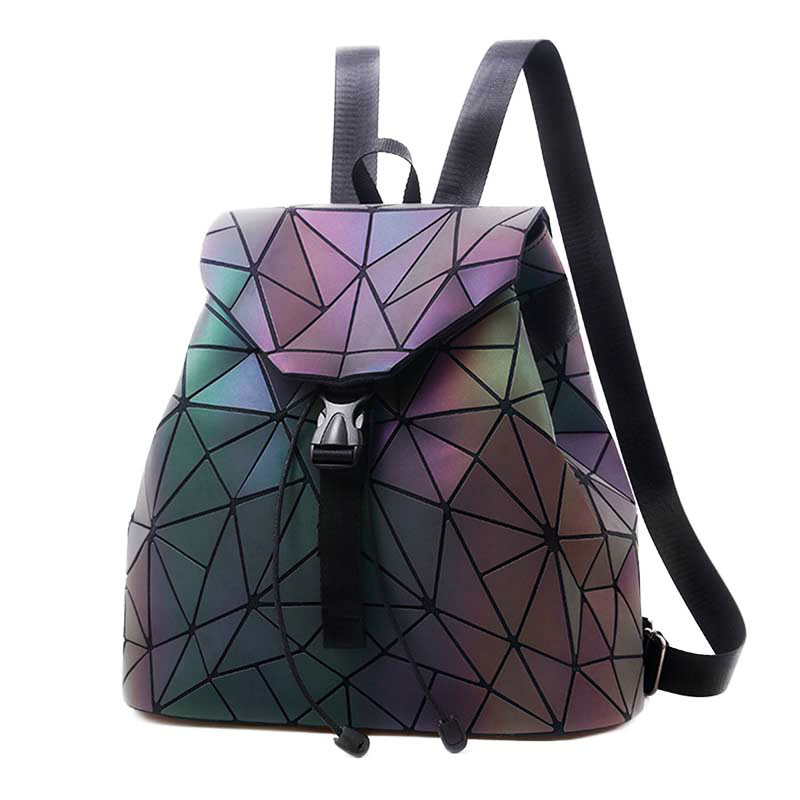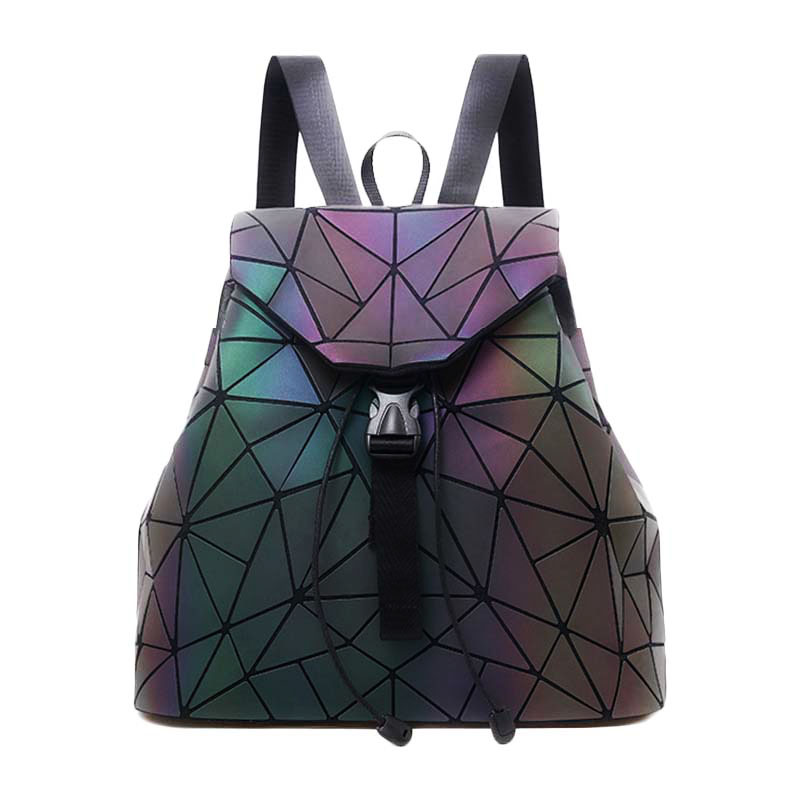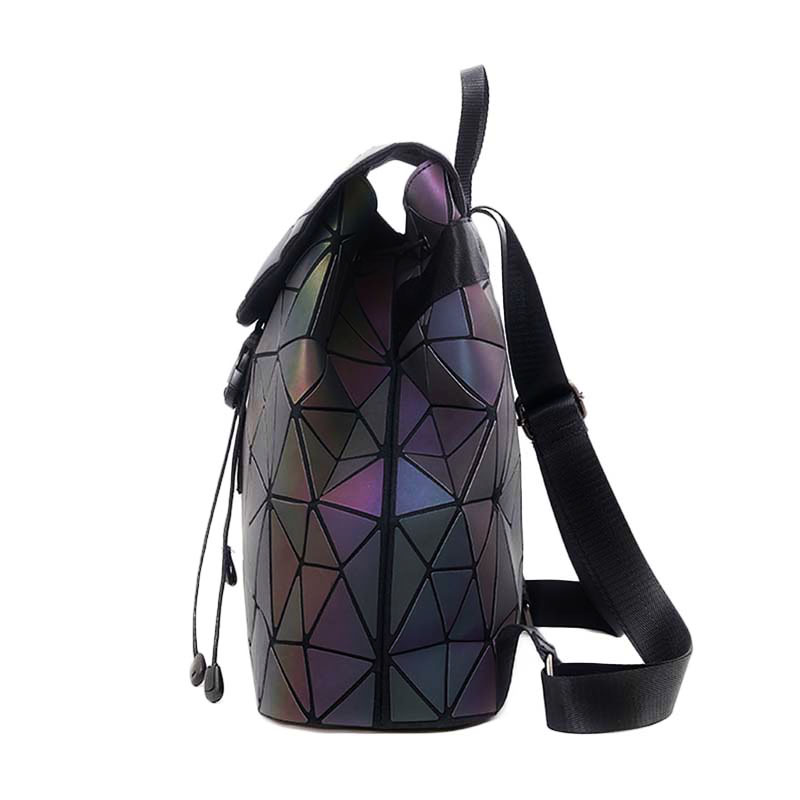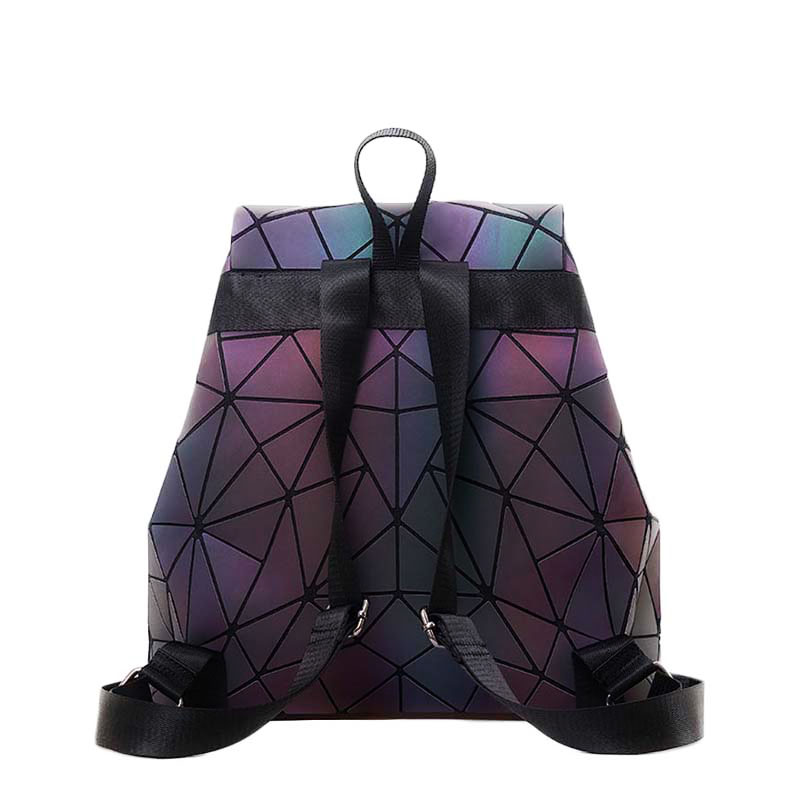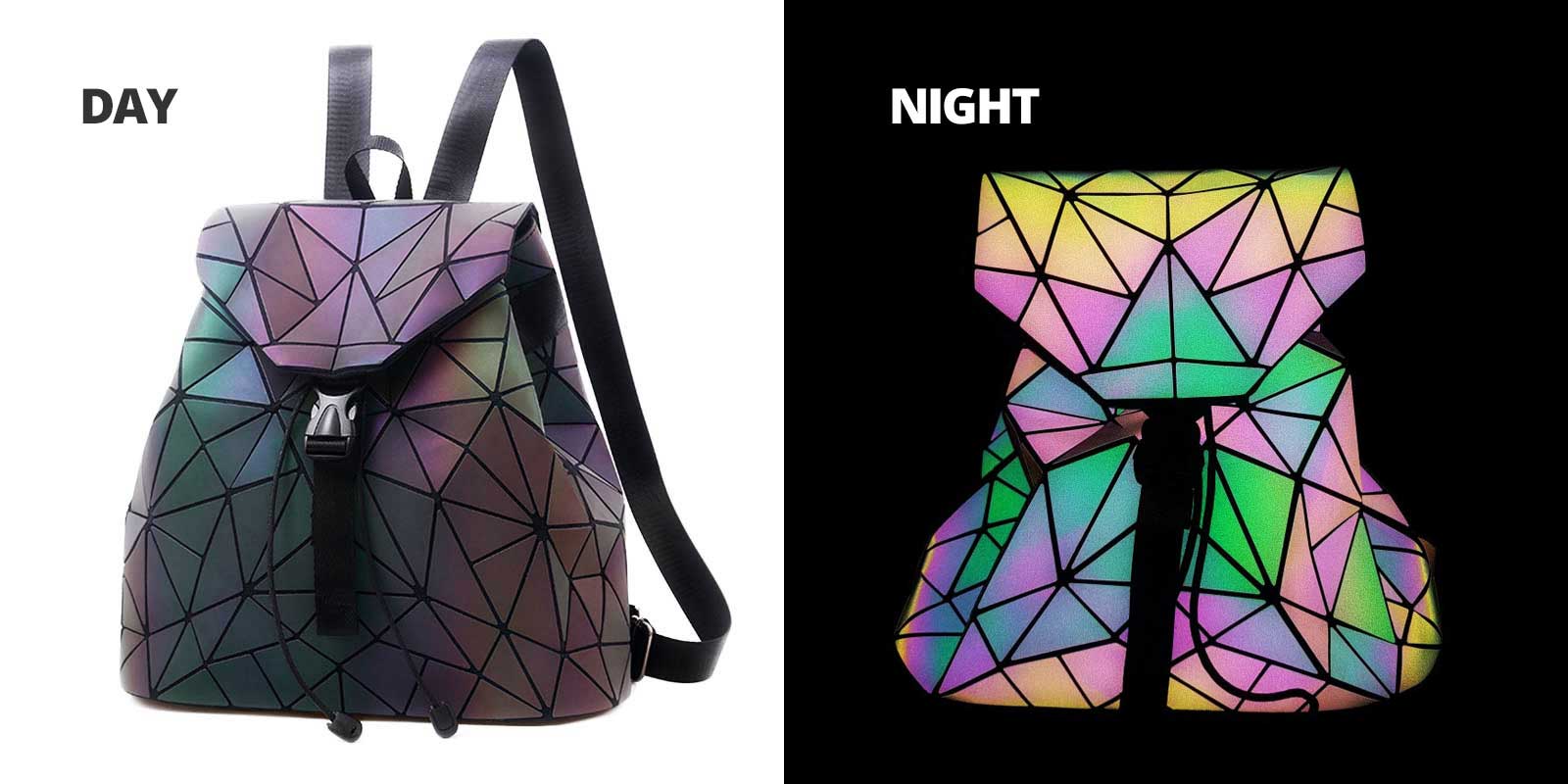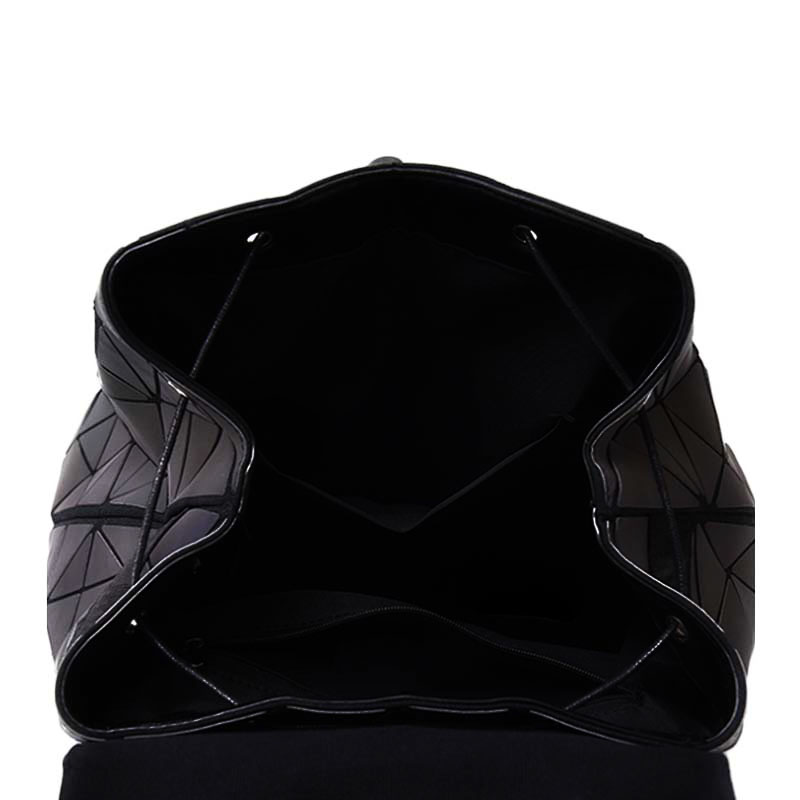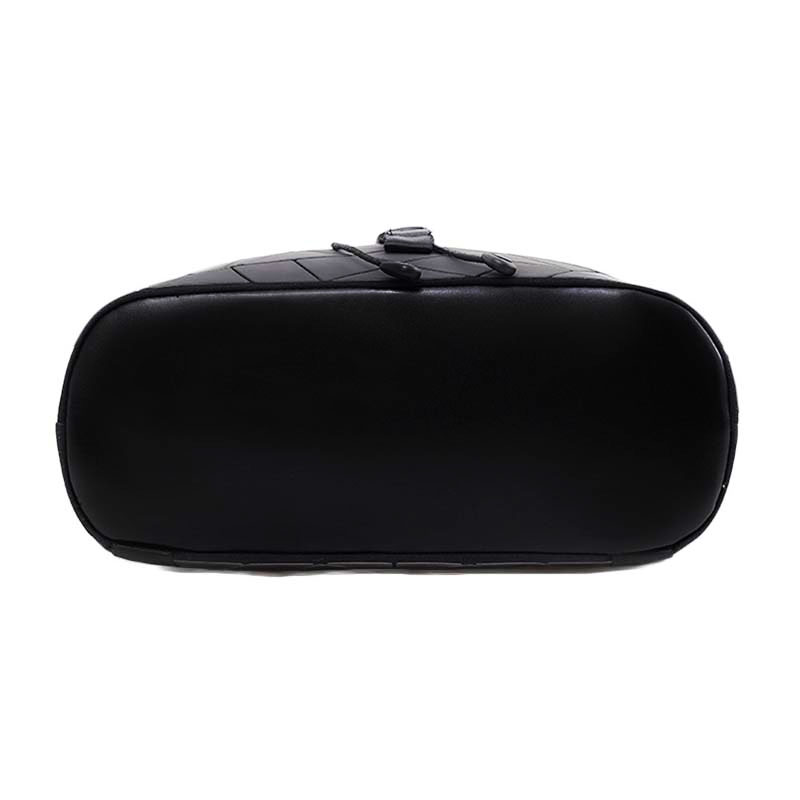 Available Patterns: Large Triangles | Squares with Small Triangles
Package Includes:
1x Luminous Backpack Geometric Diamond Lattice
* 3-5 weeks delivery may occur due to high product demand or increased traffic in postal offices due to holidays or other reasons.
* Purses and bags that are just out of production, might produce a slight smell for the first couple of days which will eventually disappear.
There are 2 available designs of The Luminous Backpack:
01) Large Triangles Luminous BackPack.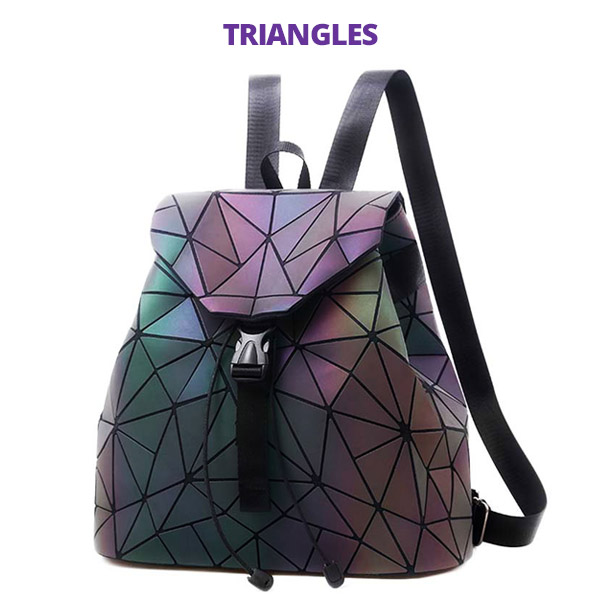 02) Squares w/ small triangles Luminous BackPack.