Description
The Alligator Purse | Leather Vintage Alligator Bag. 
The Alligator bag is a very carefully designed leather alligator purse with a distinct pattern. Made from the best quality materials. An irresistible piece of fashion which will always make the difference. Wear it night and day. Red – Brown – Black.
The Alligator consists of three compartments. One big in the middle and two on the sides of the purse. Closure type: Buttons
Great Quality PU Leather is used as the main material in the production. In addition, the purse withholds soft yet shiny texture.
The shiny leather bag is dustproof and extremely easy to clean.
The inner purse compartment will hold your mobile, agenda, day/night cream while on the side compartments you can place a small tablet, a wallet and more.
Additionally, the leather alligator-style vintage purse can be worn as a messenger style as it features a removable PU leather strap.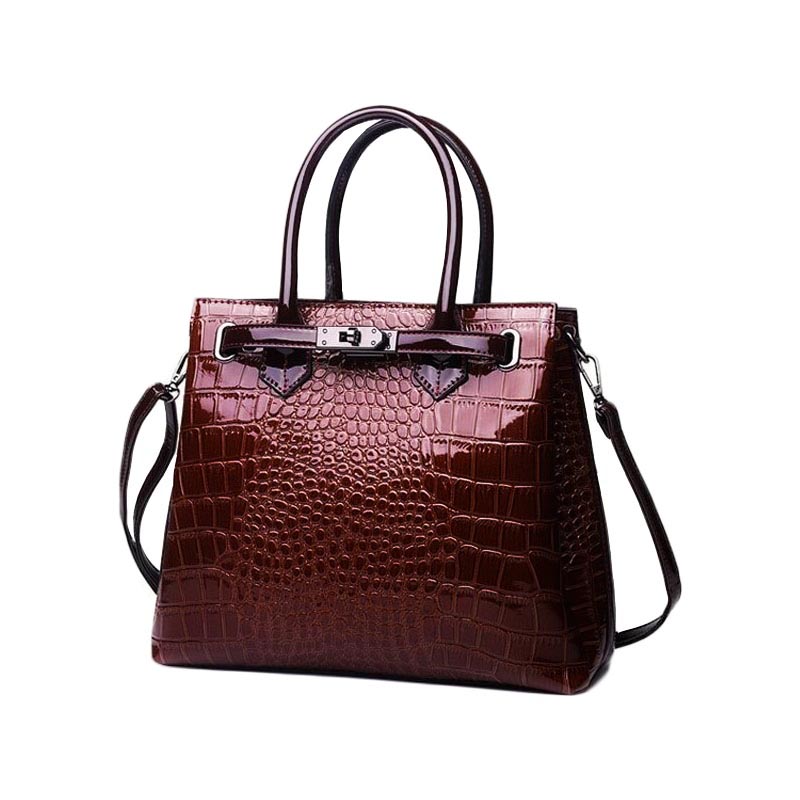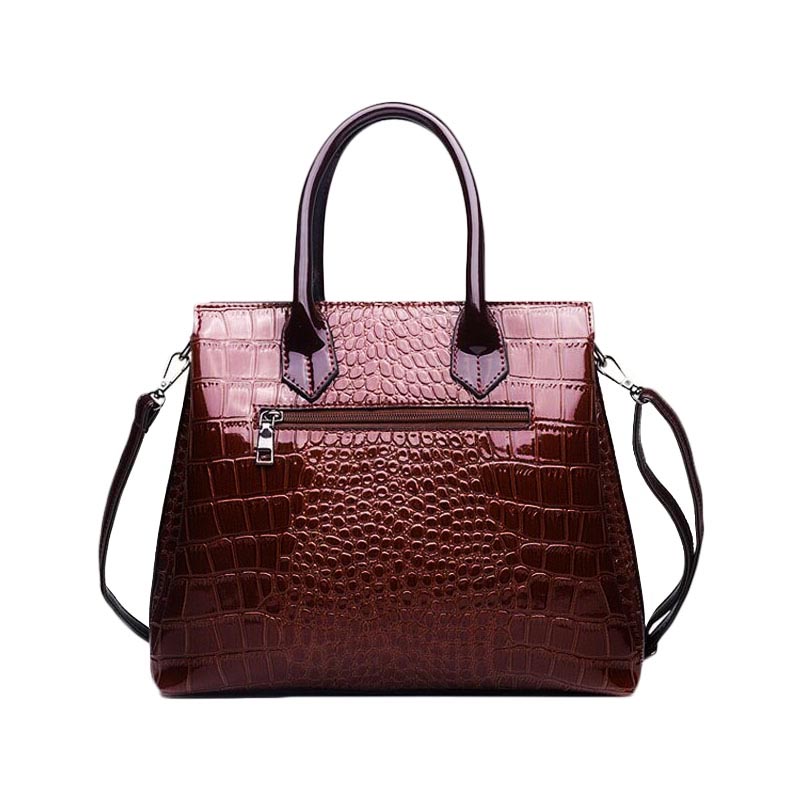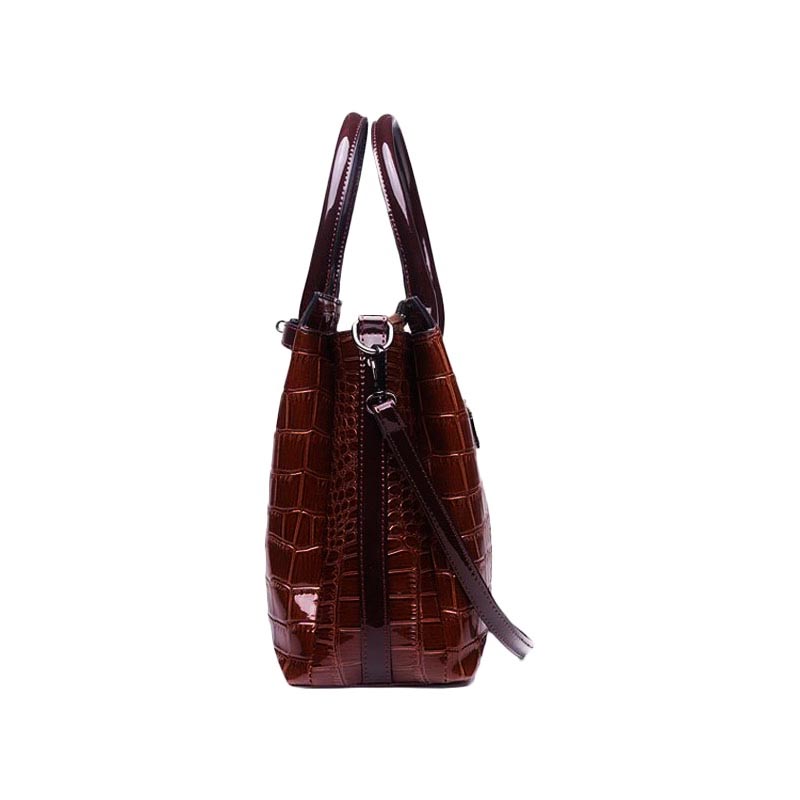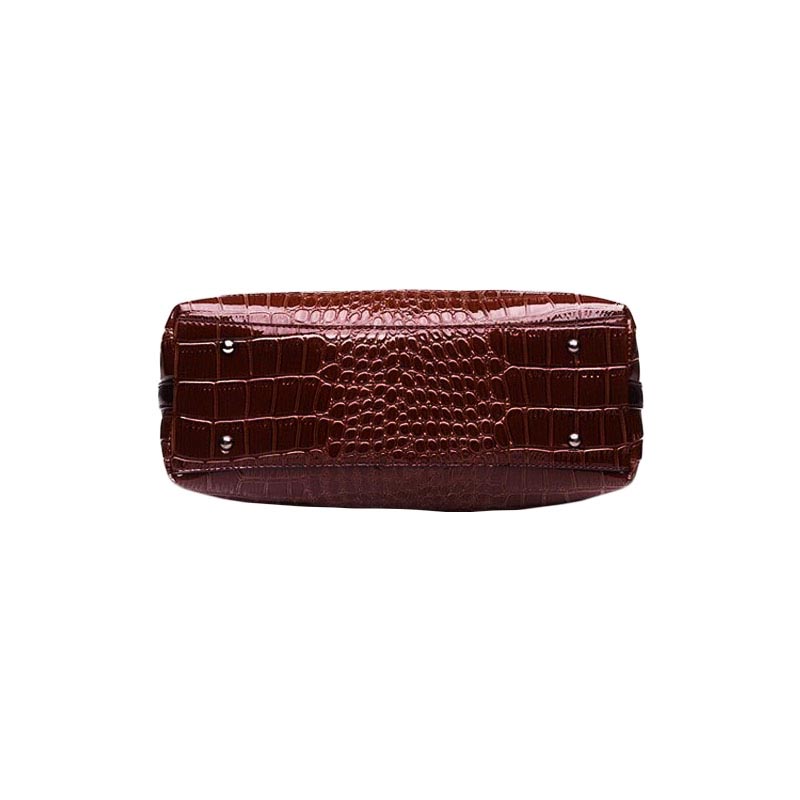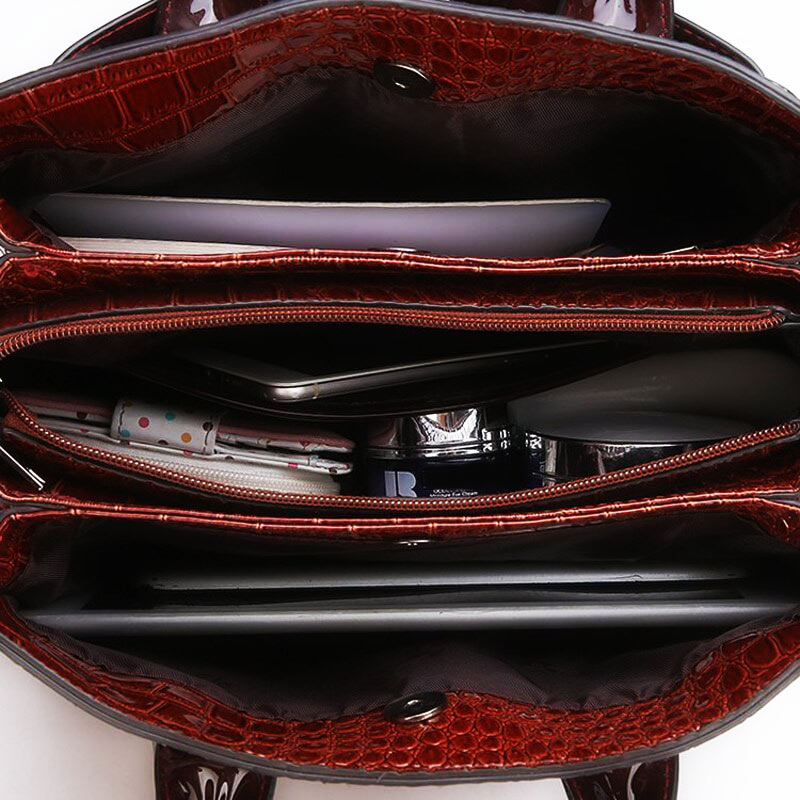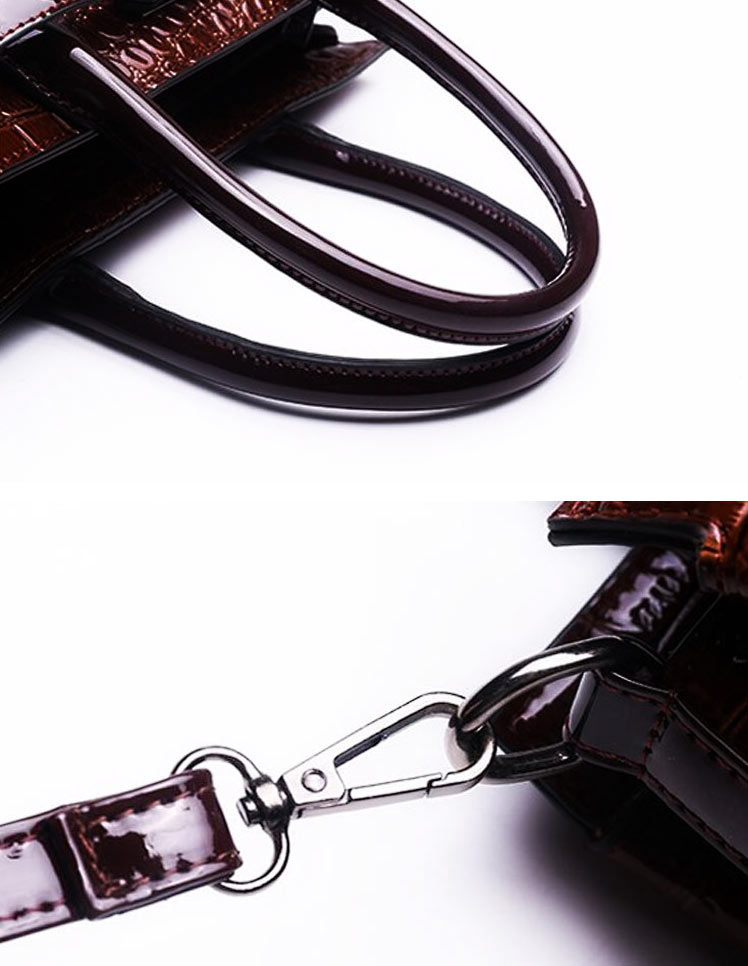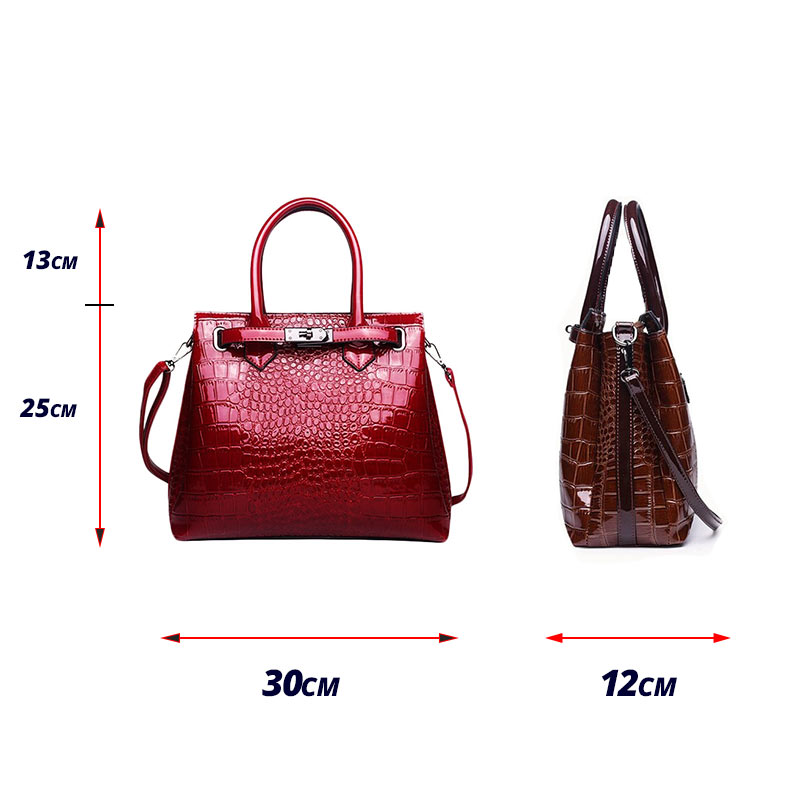 Bag/Purse Type: Vintage Purse – Alligator Purse – Alligator HandBag

Bag Shape – Pattern: Alligator Shaped Bags

Materials: PU Leather – Lining: Polyester

Size – Dimensions: approx.~ 30 cm X 25+13 cm X 12 cm // 11.8 in X 9.84+5.11 in X 4.7 in ( Sometimes ~ 1-2cm/1 in. deviation in sizes may occur in production.)

NET Weight: ~ 625g
* The colors in the pictures may sometimes be slightly different than the true colors of the products due to photography set's lights or wrong color calibrated monitors.