Description
The Queen | Leather Handbag/Tote | Crossbody Croco Leather Purse with Straps | Brown Leather Purse
The Queen Tote purse is a beautiful fashion purse for all purposes. A unique piece of fashion that you can wear night and day.
The Queen tote bag is the epitome of luxury, with it's crocodile pattern it looks pretty expensive while being a gorgeous leather purse that exudes sophistication. The extravagant crocodile bag is the perfect accessory for any occasion, whether it's a night out with friends or a day at the office.
The bag's crocodile pattern is stunning, giving it a regal and refined look. The texture and pattern of the crocodile skin have been replicated so well that it looks like the real thing. The combination of the pattern and the high-quality PU leather material make this bag look like it belongs in the hands of a fashionista who loves to indulge in luxurious items.The top handles and leather strap add to the elegance of the bag, providing versatility and practicality. You can easily carry it by hand or over the shoulder, depending on your preference. The spacious interior of the bag is perfect for carrying all of your daily essentials, and the small zippered compartment keeps your smaller items safe and secure.
Overall, this deluxe tote bag is a statement piece that will elevate any outfit. The extravagant crocodile bag is a must-have for anyone who loves to indulge in gorgeous accessories that are both practical and sophisticated.
The Queen tote bag is very spacious and can hold an A4 Magazine or your Tablet.
Made from the highest Quality of PU Leather. The large handbag is luxurious and it will last in time.
In addition the Queen has a gentle texture and a beautiful pattern.
Moreover you will be able to use it as a handbag or you can wear it cross-body with the featured leather strap.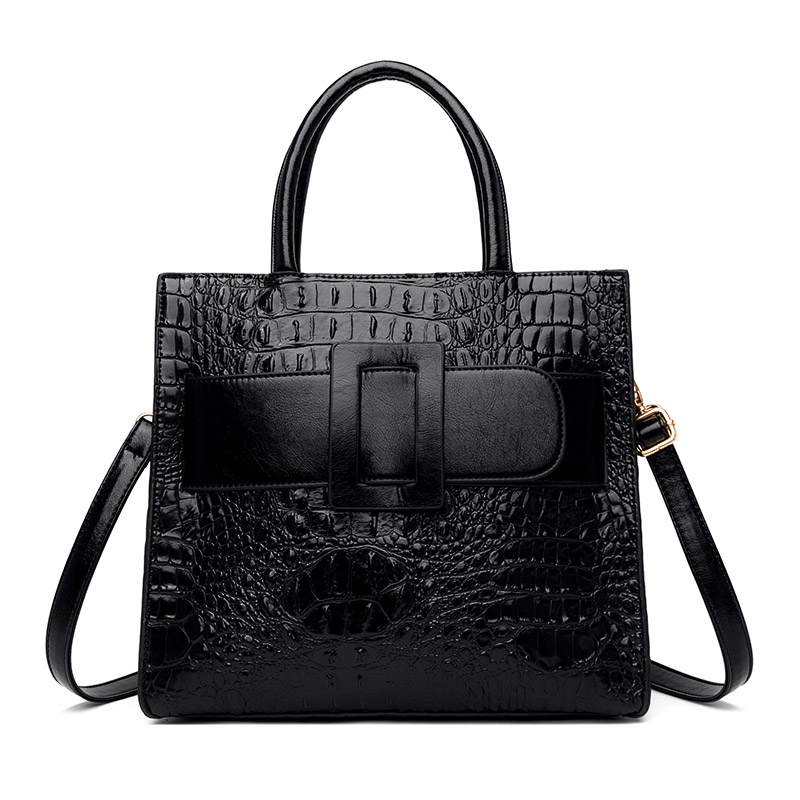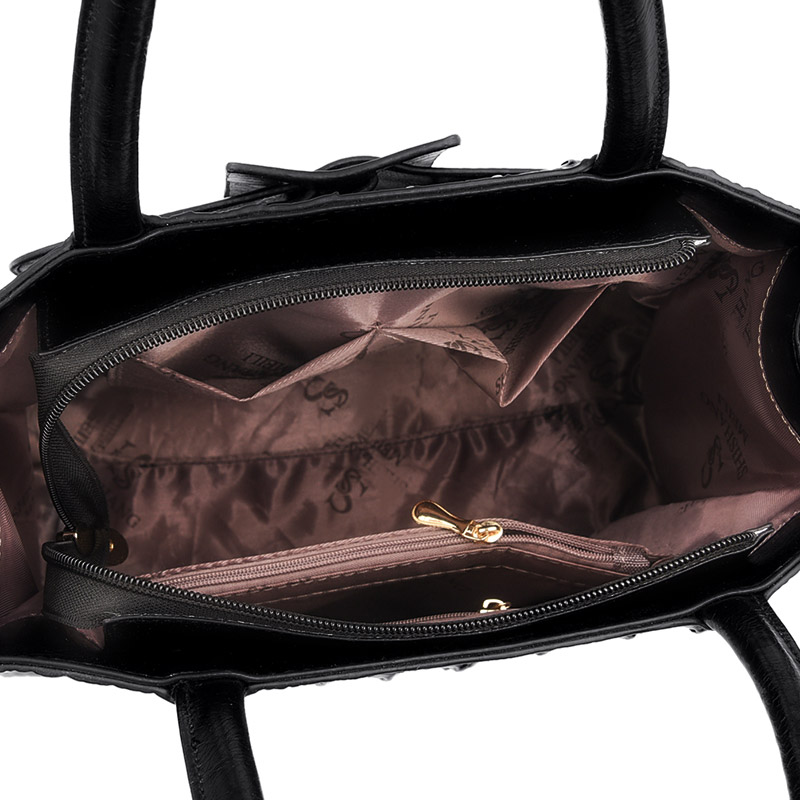 Bag/Purse Type: Tote – Handbag – Cross-body Bag

Bag Shape – Pattern: Crocodile Pattern / Trapezoid

Materials: PU Leather – Lining: Polyester

Size – Dimensions: approx.~ 31 cm X 13 cm X 28 cm ( Please allow ~ 1-2cm/1 inch in deviation in sizes that may occur.)

NET Weight: ~ 595g
* The colors in the pictures may sometimes be slightly different than the true colors of the products due to photography set's lights or wrong color calibrated monitors.