Description
The Transparent | Acrylic Clutch Purse | Clear/Black – Box Shape – Paris Clutch Bag – Gold Chain
The Transparent clutch purse is a very unique box shaped bag. Its a fresh, stylish and supercool transparent purse accompanied by the "PARIS" logo so you can feel like a Parisian fashion icon. Wear it two ways: Clutch or Cross-body.
The Transparent bag provides enough space and convenience while carrying your everyday essential stuff like your smartphone, your lipstick, your wallet and your keys.
Made from high quality acrylic material . In addition, the purse is both waterproof and dust-proof.
Moreover, this beautiful rectangular clear acrylic bag has a unique design that resembles a perfume bottle.
The Transparent is a see-through purse that is easily carried as a clutch bag, shoulder bag or crossbody bag. The clear see-through purse includes a detachable chain strap (gold/white or gold/black).
With a hard shell acrylic body and a turn-lock closure. This hard box handbag is made by sturdy acrylic materials and a metallic kiss-lock closure.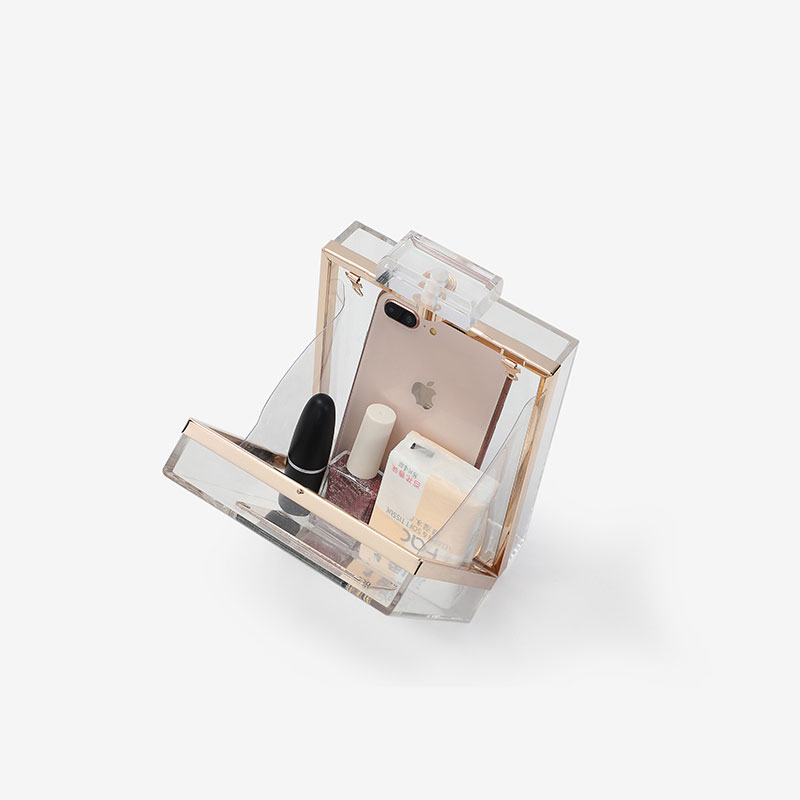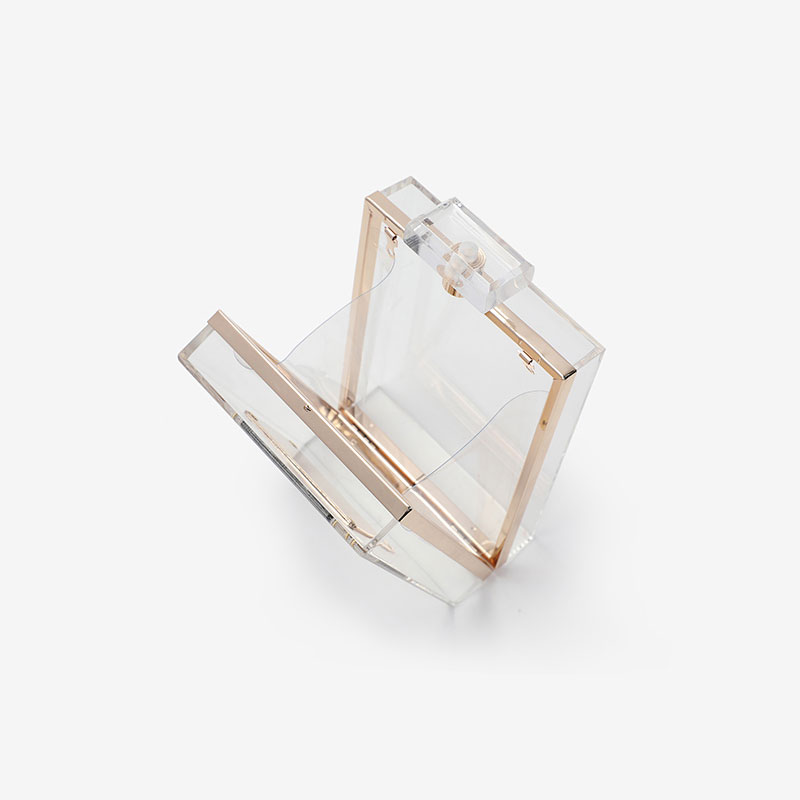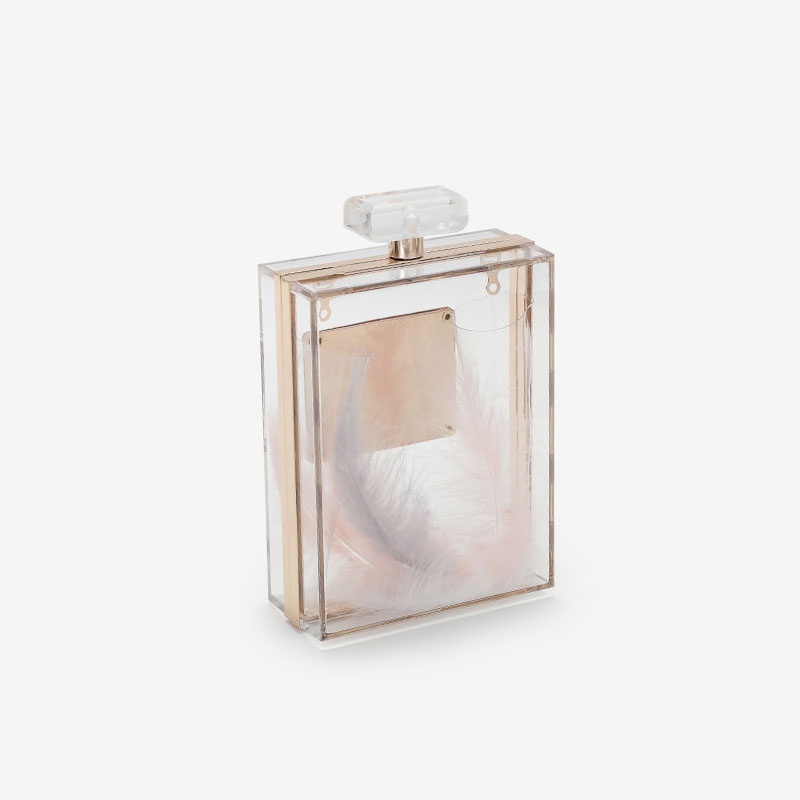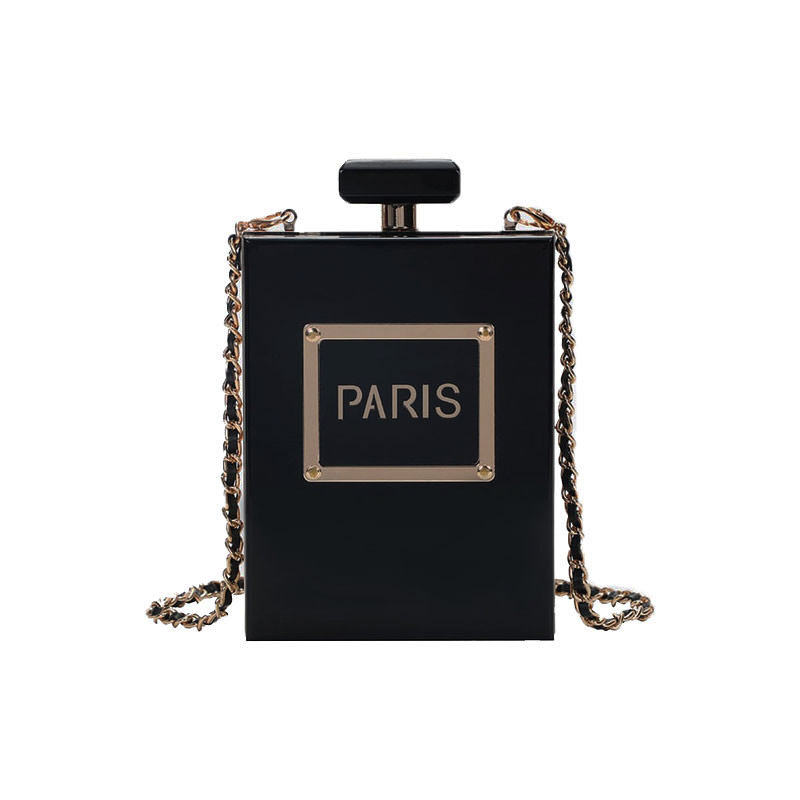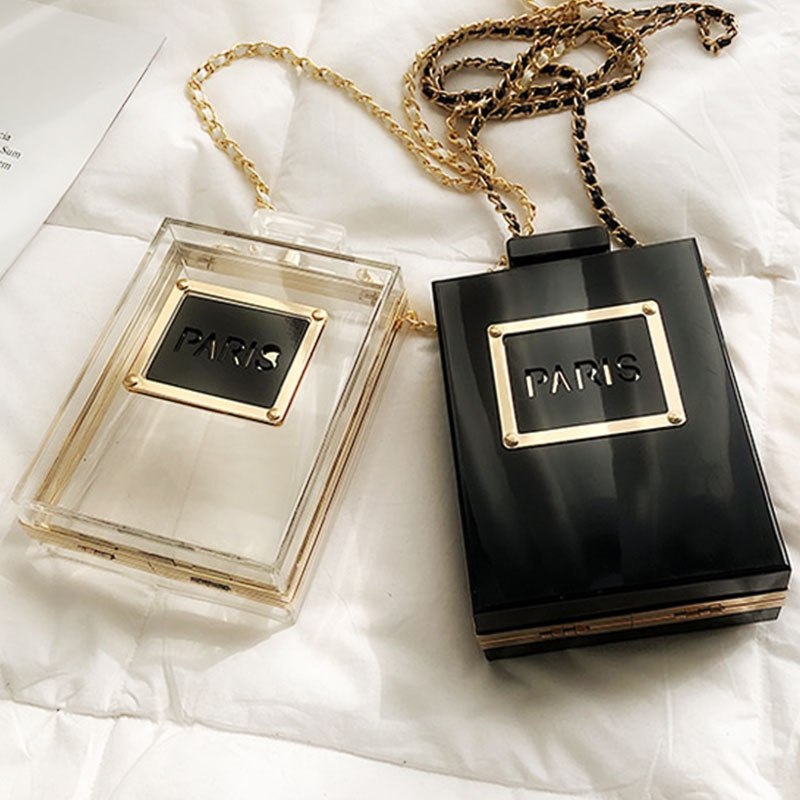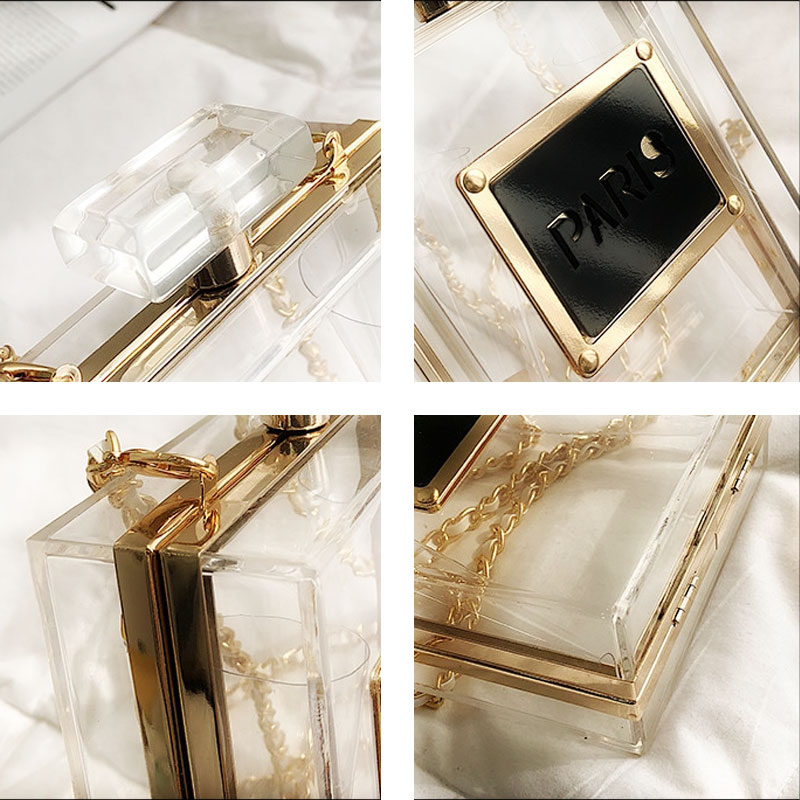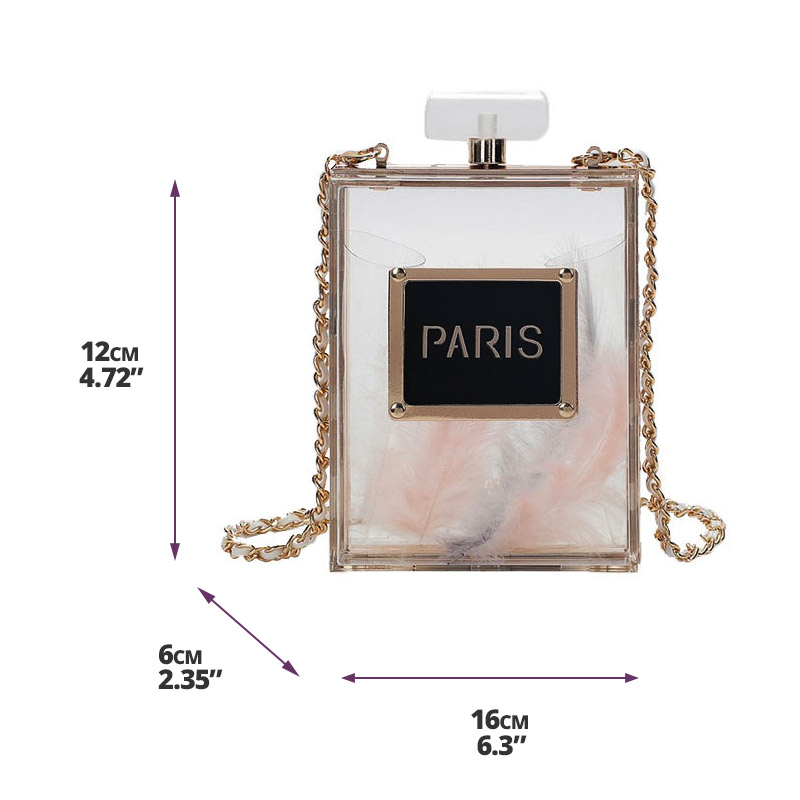 Bag/Purse Type: Acrylic Purses / Transparent Bags / See-Through

Bag Shape – Pattern: Rectangular – Perfume Shaped Bag

Materials: Acrylic – Metallic

Size – Dimensions: approx.~ 12 cm X 6 cm X 16 cm // 4.72 in X 2.35 in X 6.3 in ( Please allow ~ 1-2cm/1 inch in deviation in sizes that may occur.)

NET Weight: ~ 480 g
* The colors in the pictures may sometimes be slightly different than the true colors of the products due to photography set's lights or wrong color calibrated monitors.