Description
The Astonishing | Clutch Bag Leather w/ Crocodile Pattern | Womens Evening Clutches | Clutch Purse + Leather Wallet
The Astonishing clutch will exude pure elegance! The ideal evening clutch plus a leather wallet for a special occassion like a party, your prom or a wedding. The clutch bag is crafted by high quality materials and it will jazz up your ensembles.
The Astonishing leather clutch purse will elevate your night looks. You can wear it with the Chain/Leather strap or hold it without it as a clutch
With an ultra smooth feel with a crocodile pattern and its classic silhouette it will add interest to your outfits.
Great leather clutch bag choice for weddings, parties or just a night out.
High quality leather handbag purse and small leather wallet included.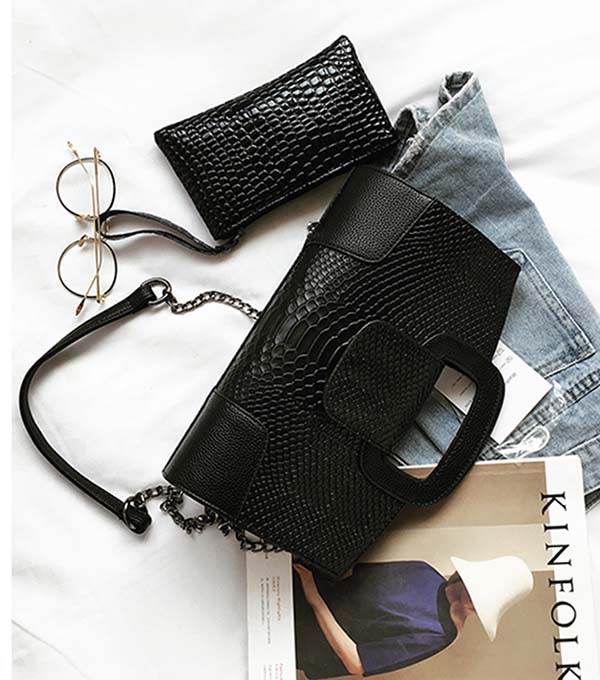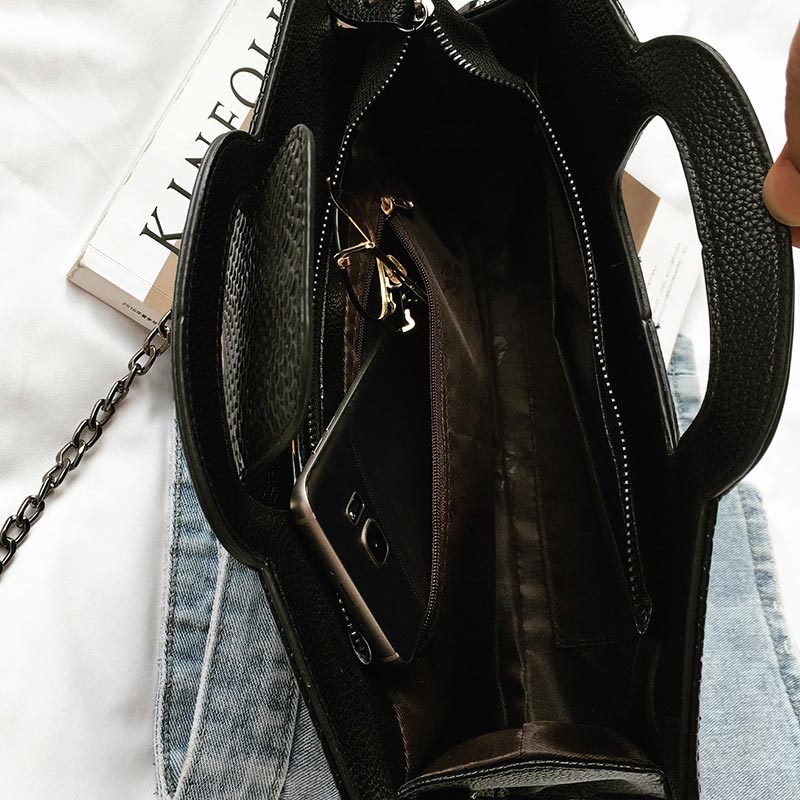 Leather Clutch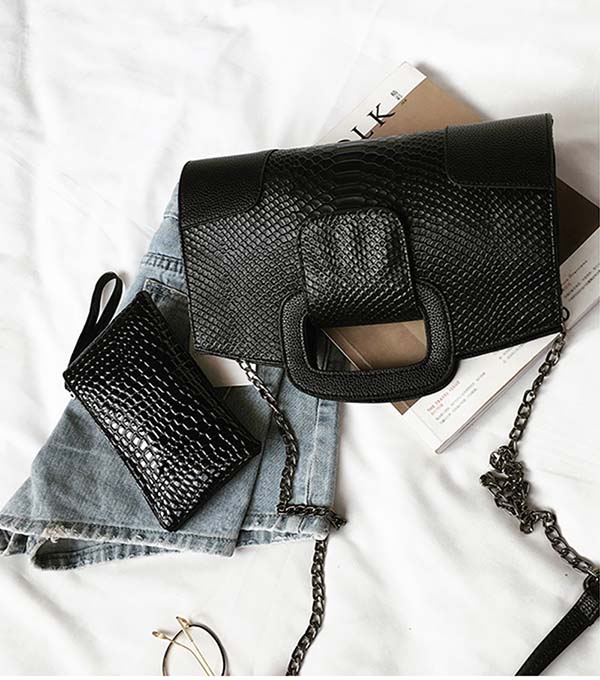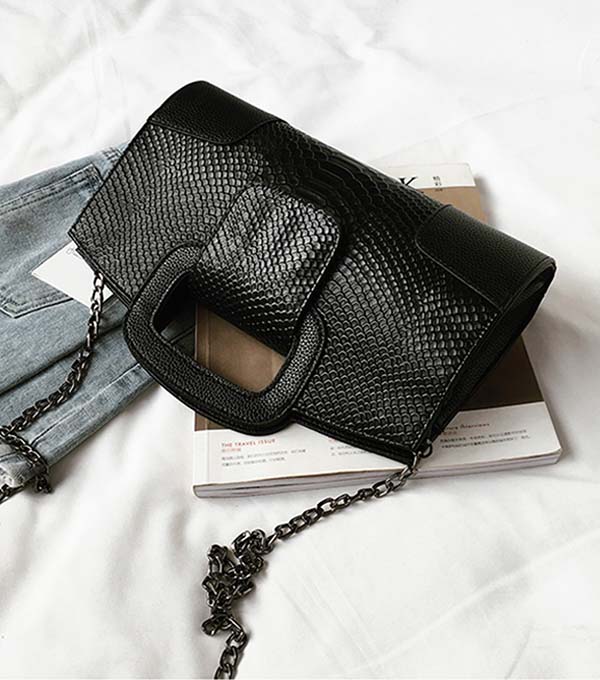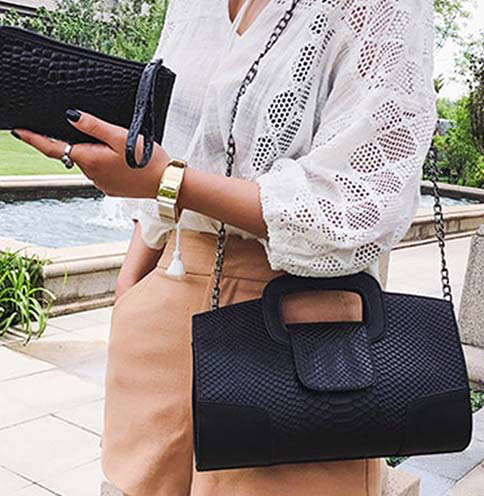 Leather Clutch Purse + Leather Wallet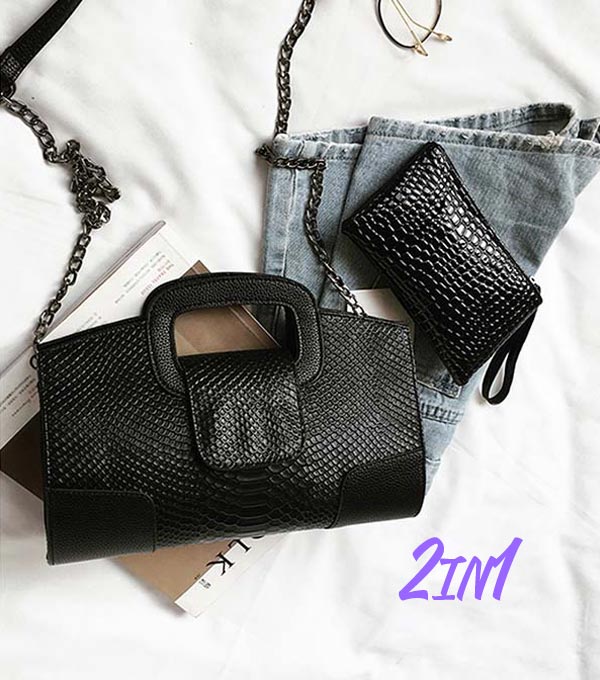 Bag/Purse Type: Clutch Purse / Handbag / Clutches

Bag Shape – Pattern: Crocodile Handbag – Baguette Evening Clutch

Materials: High quality Polyester and Metal

Size – Dimensions: approx.~ 29cm X 18cm X 6cm // 11.4in X 7.2in X 2.3in (1-2cm difference in sizes may occur)

NET Weight: ~ 600g
* The colors of the pictures may be slightly different than the true colors of the products due to photography sets different lights and sometimes due to wrong color calibrated monitors.