Description
The Elegant | Tote Bag – Leather Vintage Shoulder Bag – Womens Totes Hand Bag | Crossbody Bag
The Elegant Tote leather bag is a comfortable, classic and leather shoulder bag for women and girls with style. A unique stylish Shoulder Bag for your everyday needs.
Made of High Quality PU leather equipped with zipper design on front and back. It is very smooth and easy to clean. A detailed top-of-the-line fashion bag for all women and girls
The Elegant Bag is a tote bag / handbag suitable for women, girls and ladies. Beautiful vintage bag for your everyday use: tote bag for walks, totes for work, outdoor tote bag for traveling.
Matte design. Will become your everyday tote bag.
Soft and bg tote bag with adjustable & breathable strap.
Crossbody – Shoulder Bag with zipper and pockets/compartments inside to hold your everyday stuff (smartphone,tablet,books, makeup, keys, wallet etc.)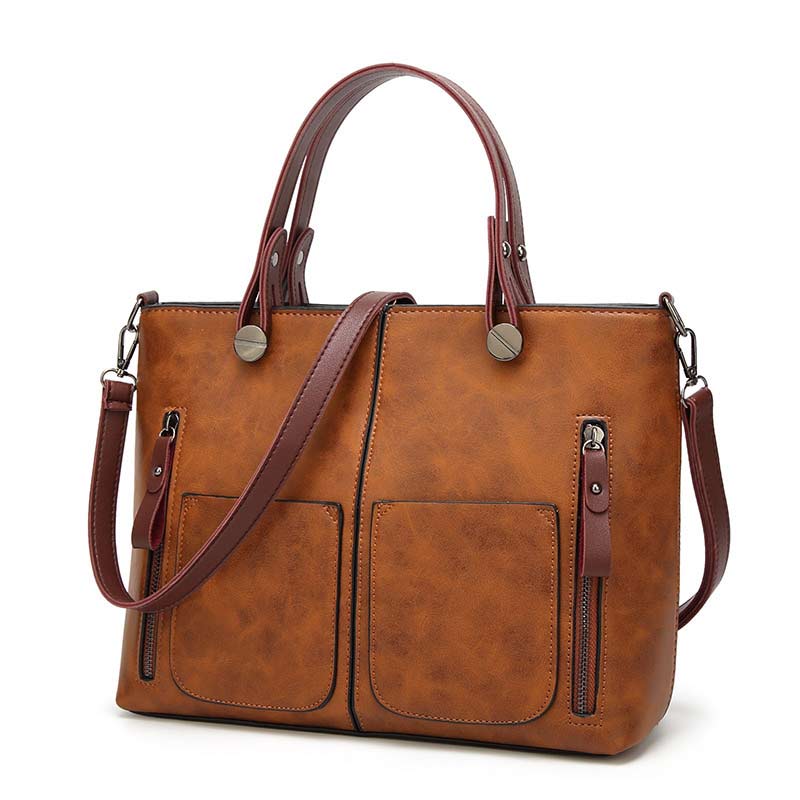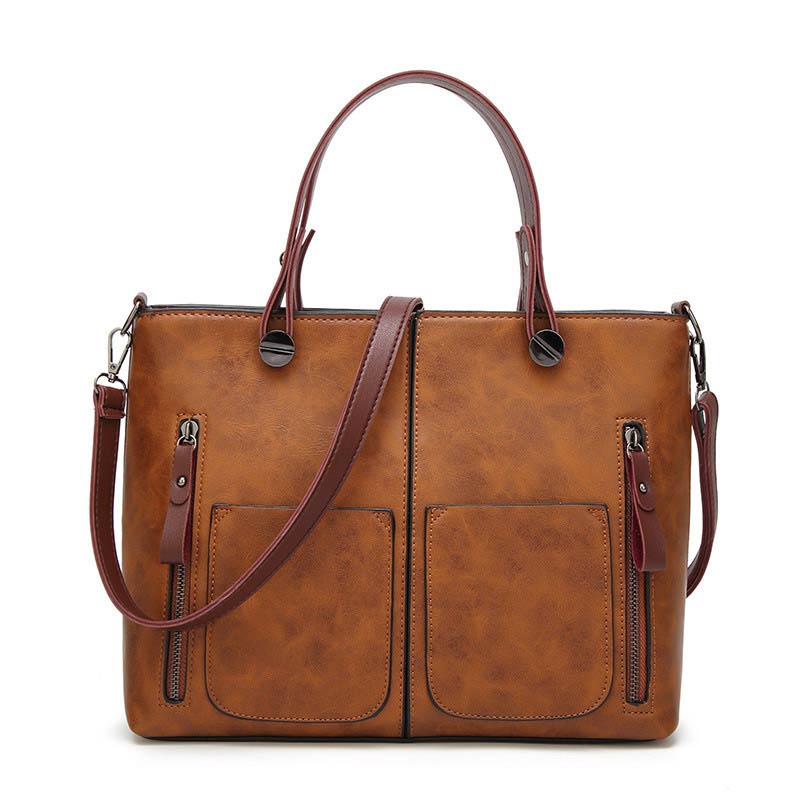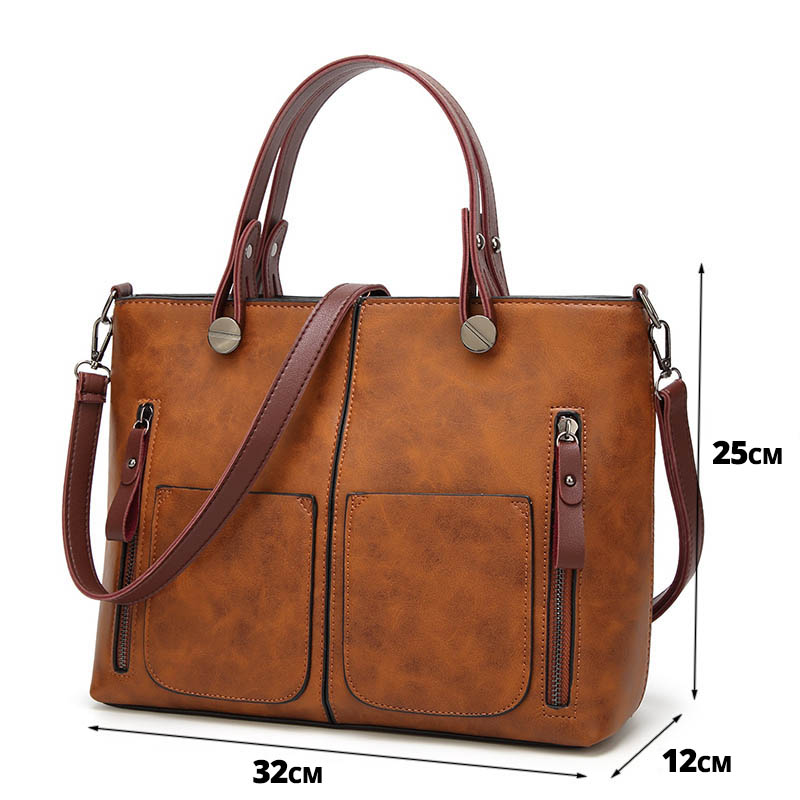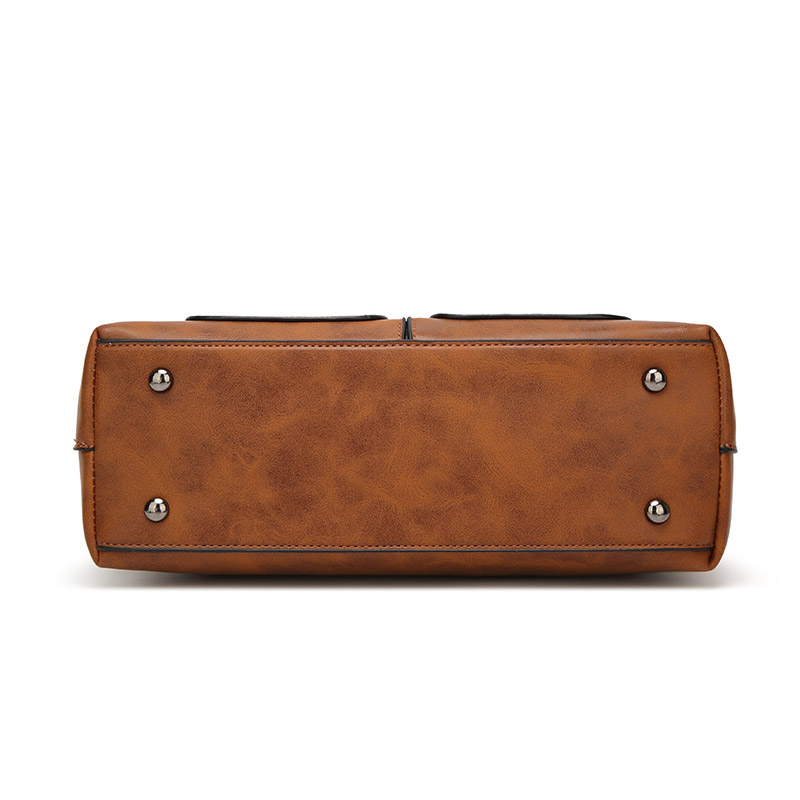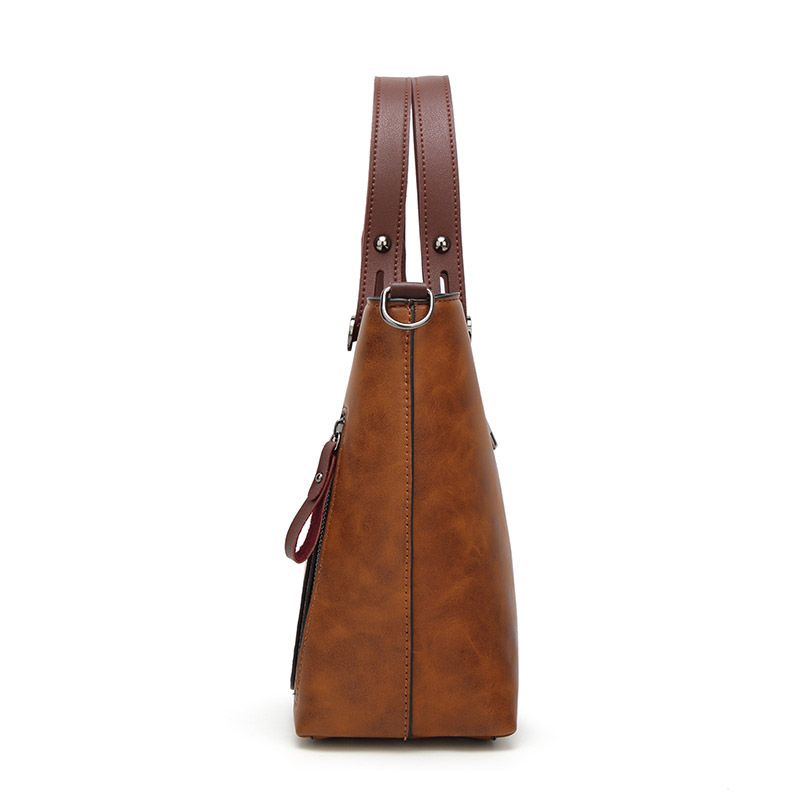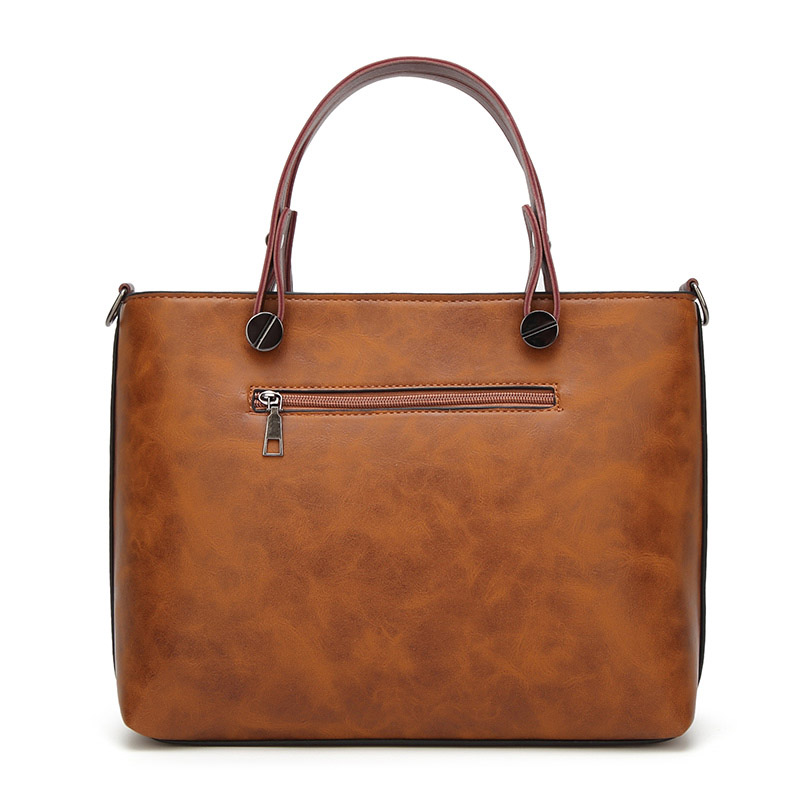 The Elegant – Gray Tote Leather Bag
Bag/Purse Type: Leather Tote Bag & Leather Crossbody Bags

Bag Shape: Trapezoid Bag

Materials: High Grade PU Leather Matte w/ Handle + Strap

Size – Dimensions: approx.~ 320mm X 250mm X 12mm // 12.59″ X 9.84″ X 4.72″

NET Weight: ~ 650g
* The colors of the pictures may be slightly different than the true colors of the products due to photography sets different lights and sometimes due to wrong color calibrated monitors.
* There may be a 1-2cm deviation in sizes.