Description
The Bucket Bag | Drawstrings Purse | 2019 Summer Beach Leather Handbag
The Bucket bag is the most beautiful summer purse for 2019. Crafted with high quality materials and unique design. One-of-a-kind drawstring bucket purse that you can wear durng the day and night.
The Bucket Bag consists of two parts. The outer Bucket Bag and the inner part. These parts can be used either individually or you can attach the inner one with buttons.
PU Leather is used as the main material in the production of the bucket bag which is known for providing high-quality finishing in fashion accessories. In addition, it provides soft and buttery texture.
The shiny, mat surface makes your bucket bag dustproof and very easy to clean.
The inner compartment of the drawstring purse is made up of wool. It is washable and it will withstand wear and tear over time.
Additionally, the drawstrings bucket bag features a removable pu leather strap 120cm in order to offer 2 ways to wear it. On the shoulders or crossbody style.
Beautifully crafted and stiched. The ideal choice for your walks while needing a stylish pouch to carry your essential daily stuff.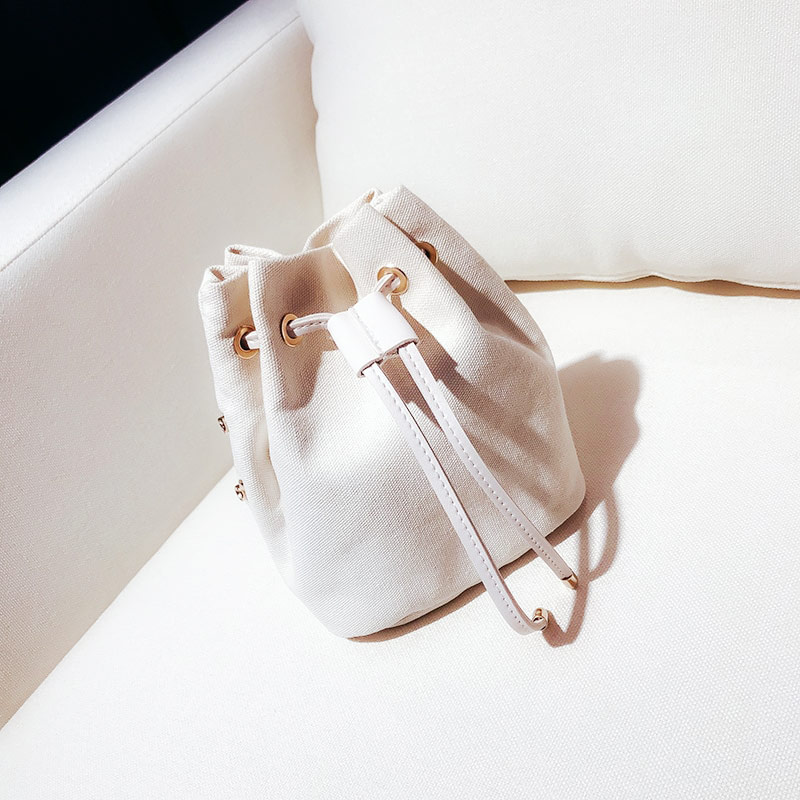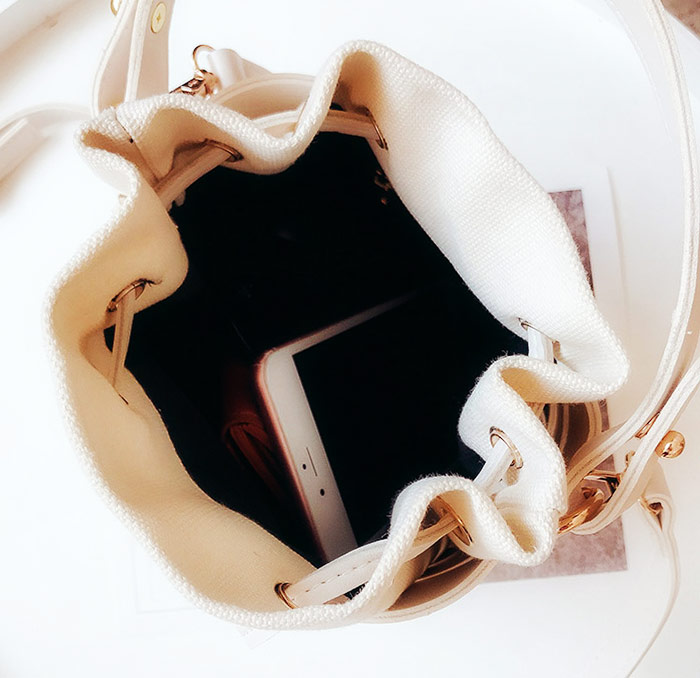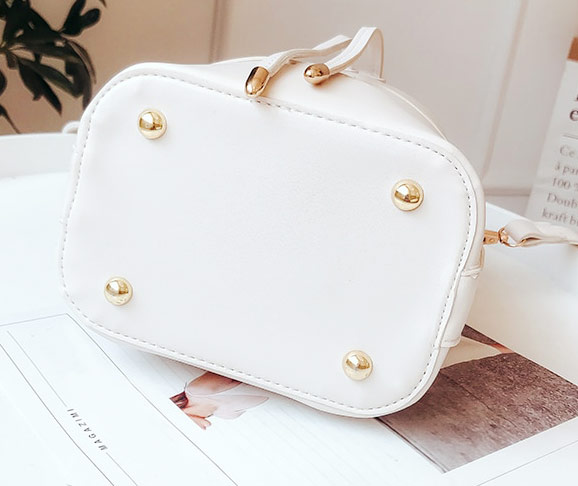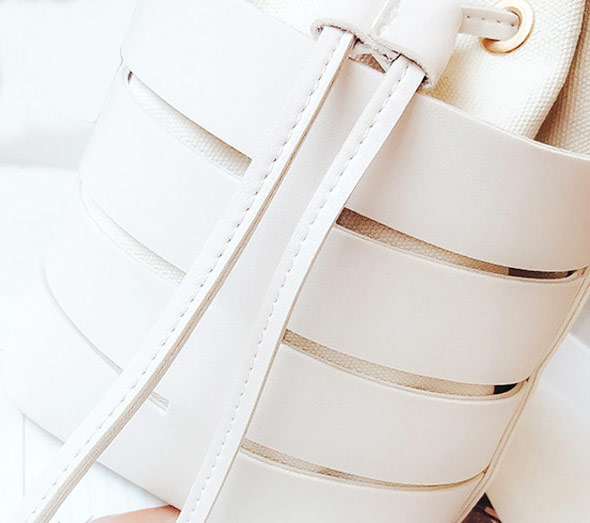 .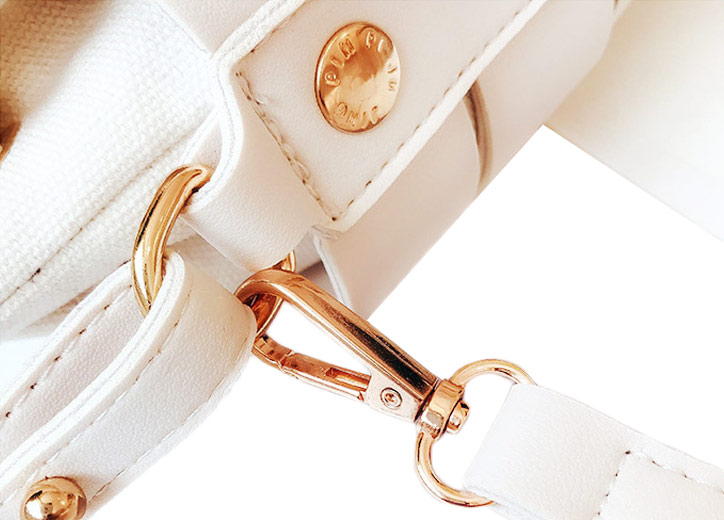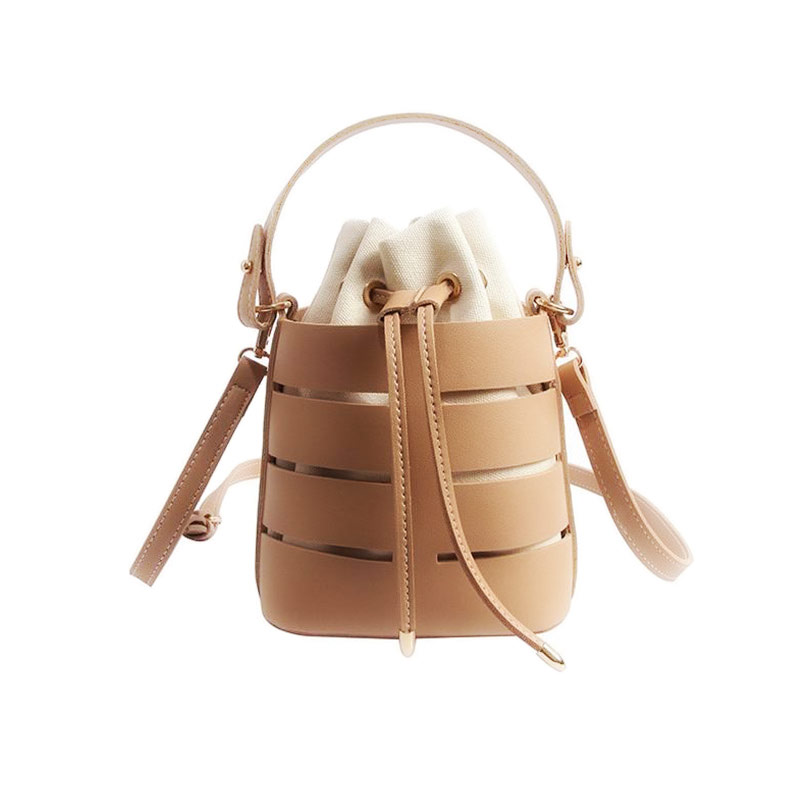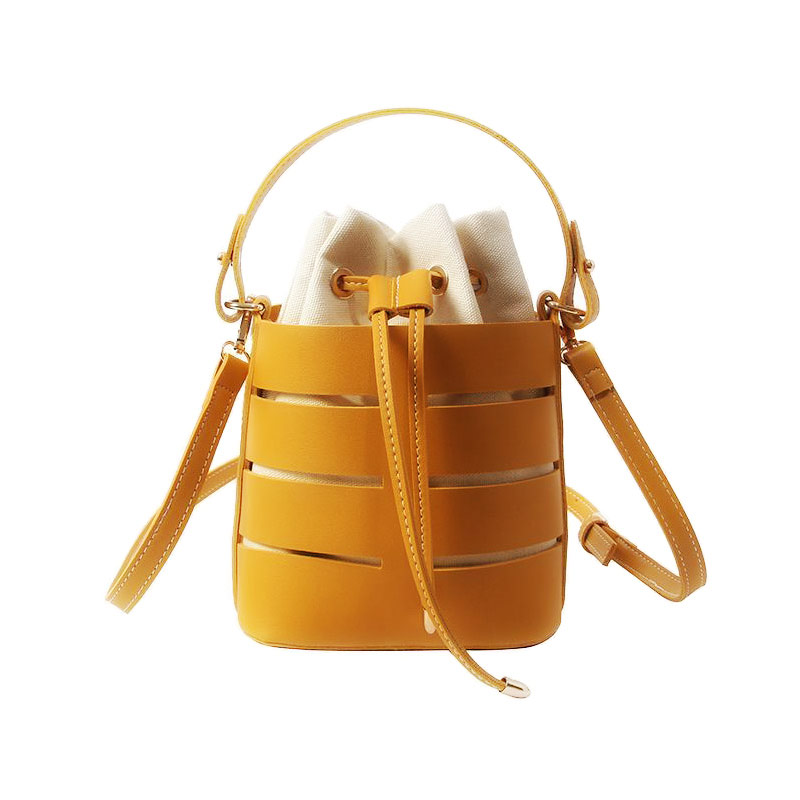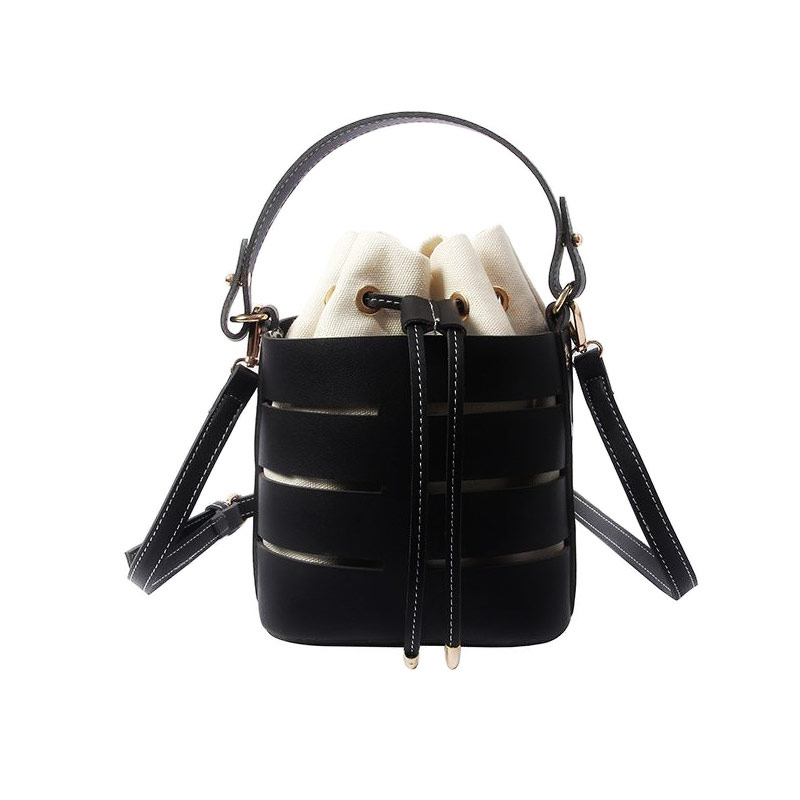 Bag/Purse Type: Bucket Purse + Drawstring Bag + (Optional) Shoulder/Crossbody

Bag Shape – Pattern: Bucket Bag Shape

Materials: PU Leather

Size – Dimensions: approx.~ 17 cm X 12 cm X 17 cm // 6.67 in X 4.71 in X 6.67 in ( ~ 1-2cm/1in. deviation in sizes may occur.)

NET Weight: ~ 415g
* The colors in the pictures may be slightly different than the true colors of the products due to photography set's lights or wrong color calibrated monitors.