Description
The Metallic Clutch Bag | Geometric 3D Metal Clutch Purse | Gold – Silver – Champagne – Black
The Metallic Clutch Bag with its beautiful metallic geometric design is one of the most iconic clutches! A metallic glowing clutch handbag in Gold, Silver, Champagne or Black color with a luxury architectural silhouette.
 The Metallic Clutch handbag is the latest trend in clutch bags with a 3D Lattice design.
 New 2019 metallic geometric design.
The Metallic clutch purse is so unique that should not be absent from your bags collection
Looks small but is spacious enough to tuck in your essentials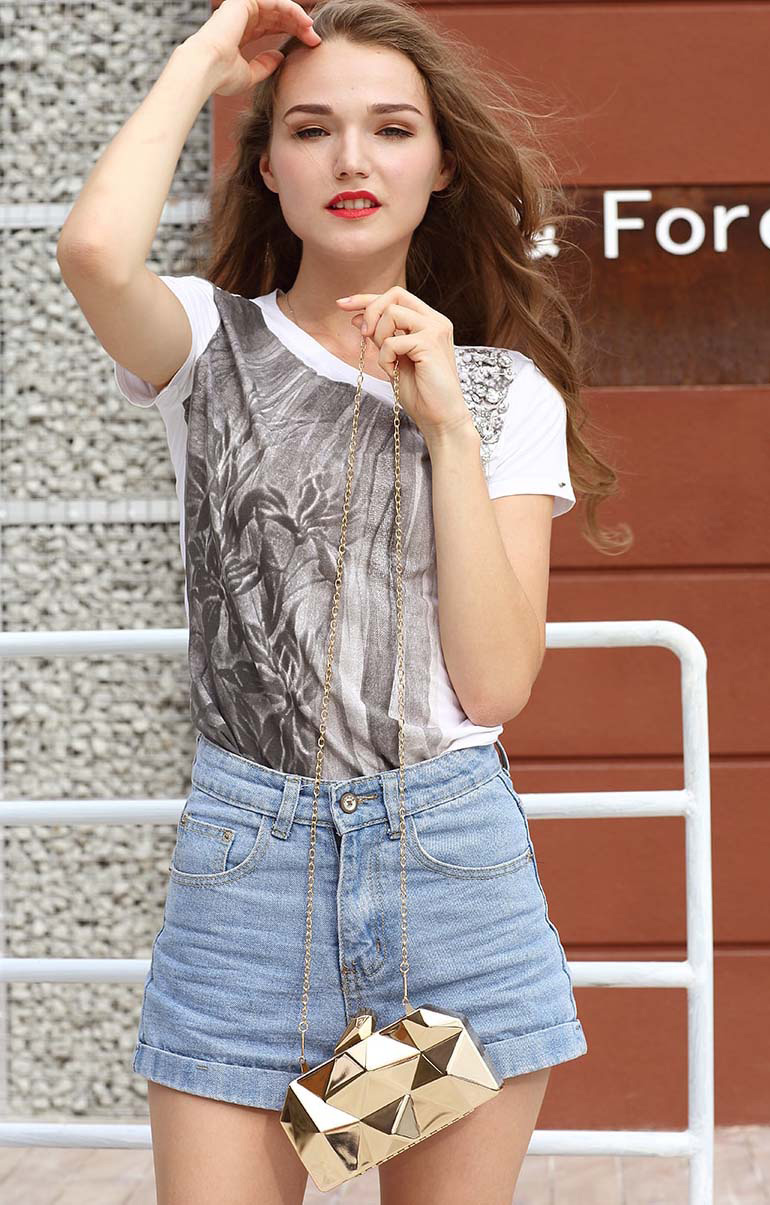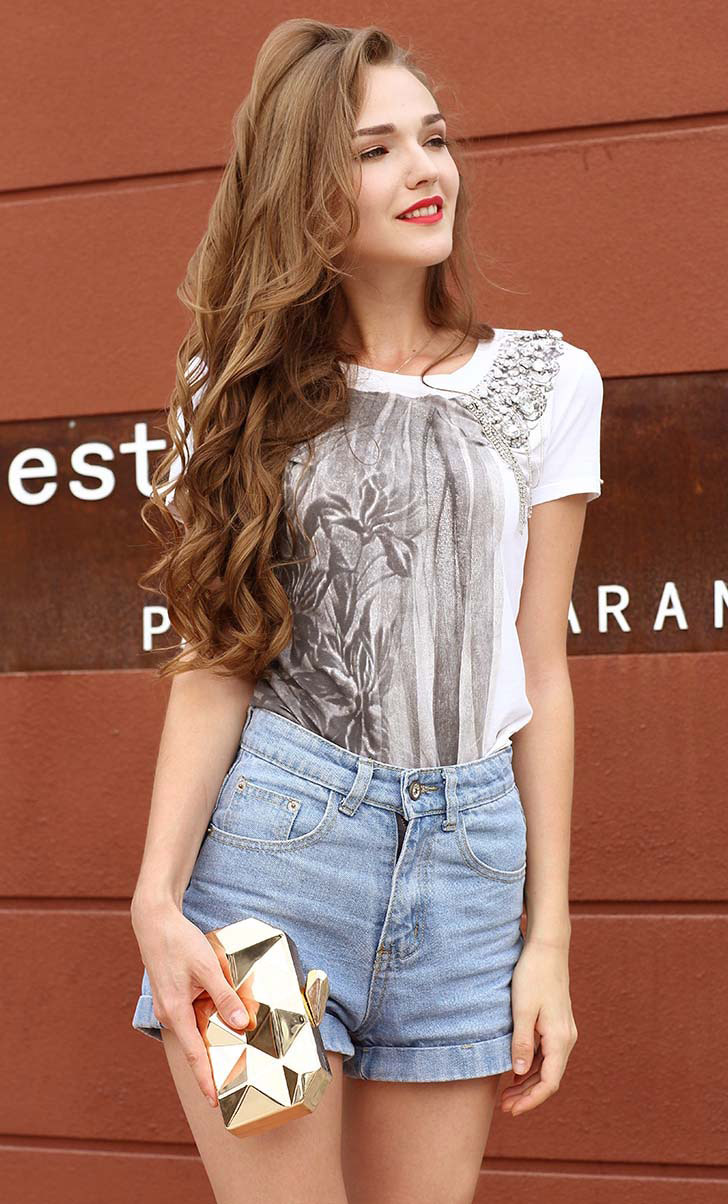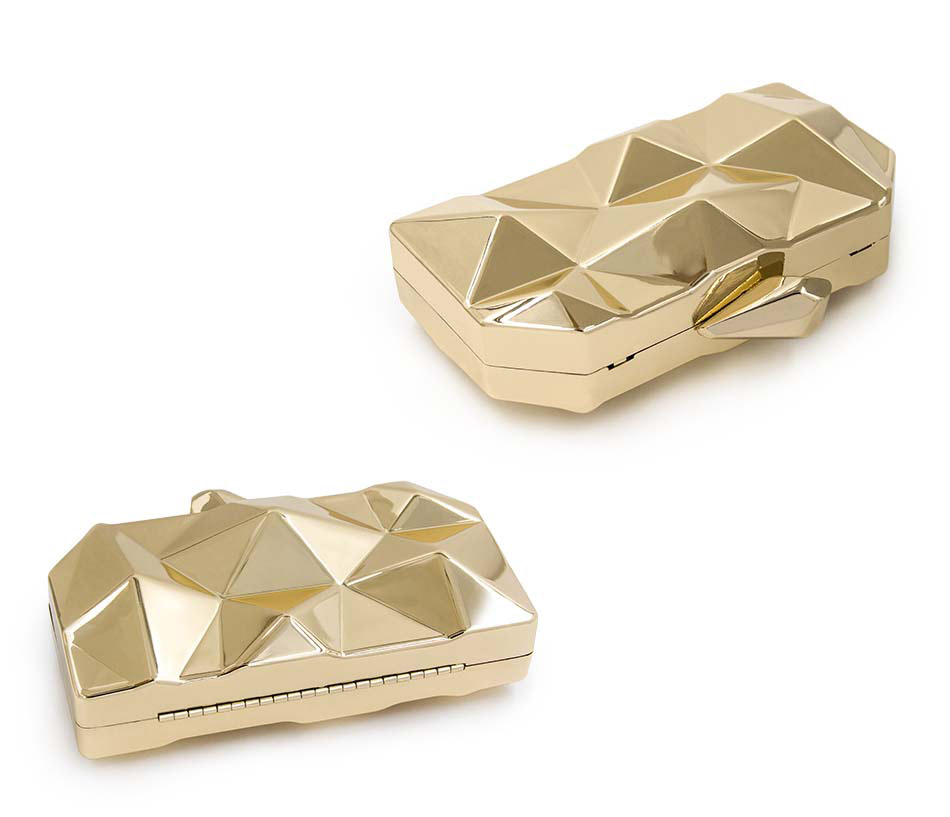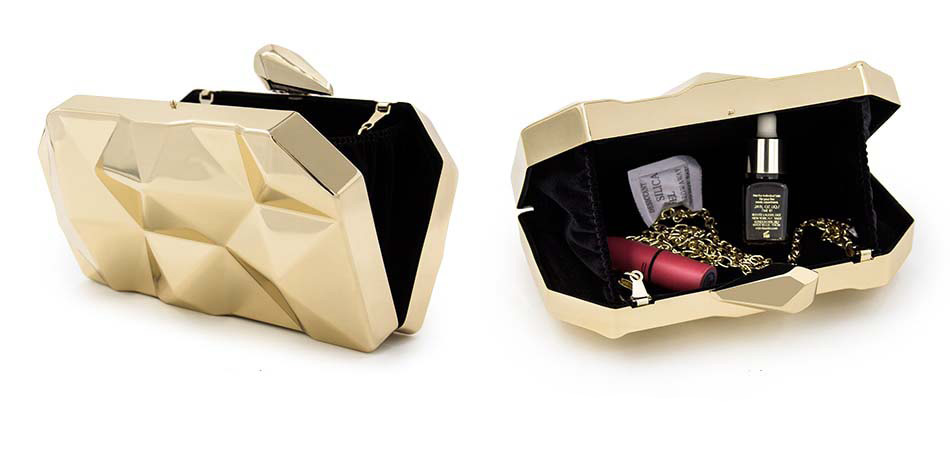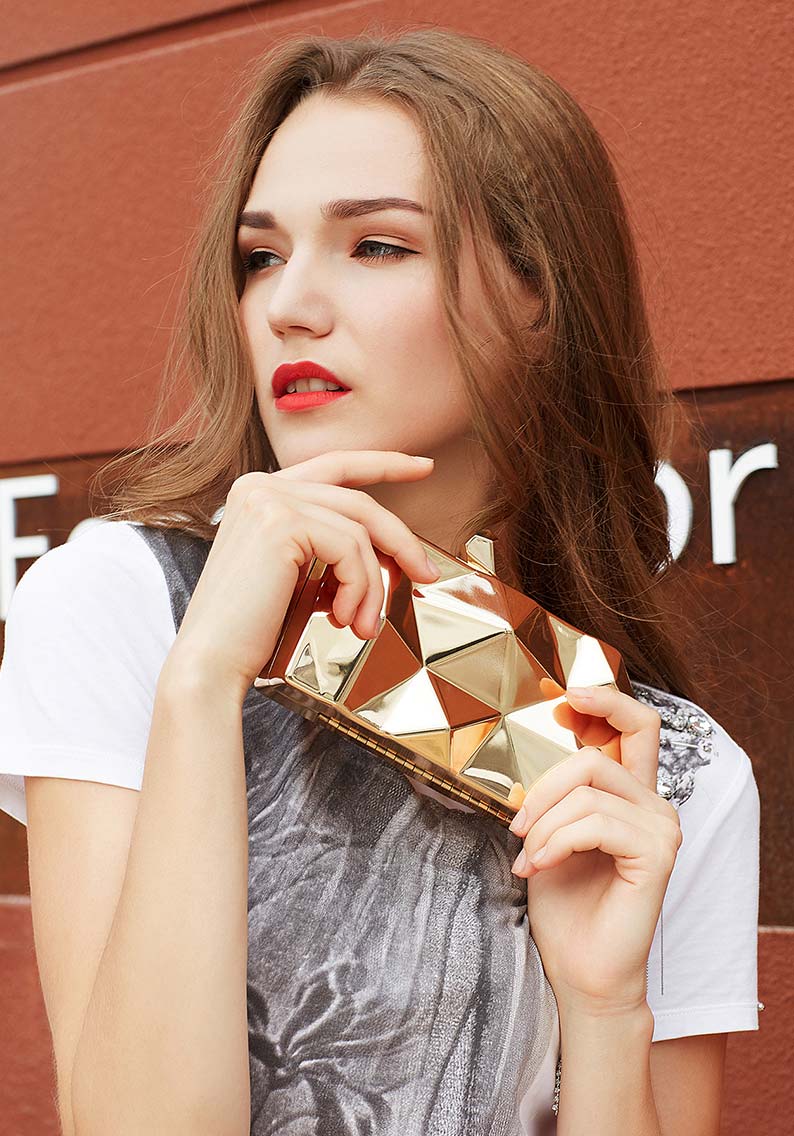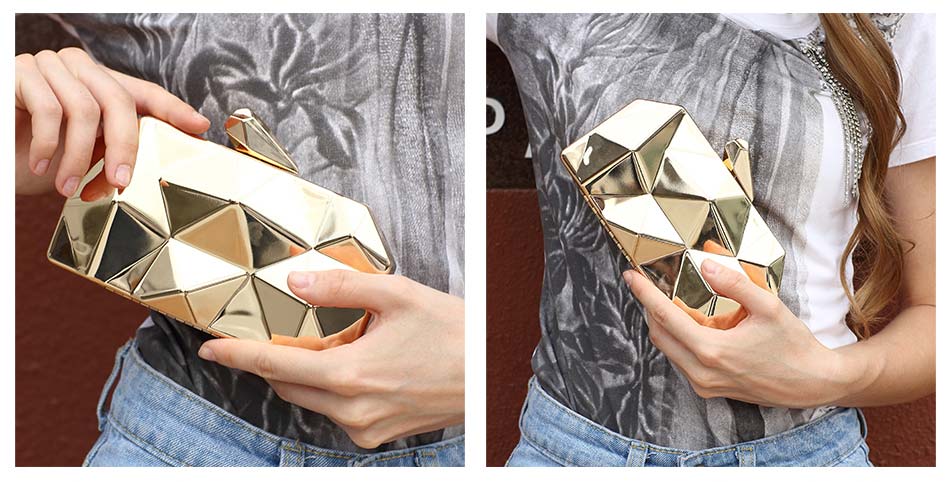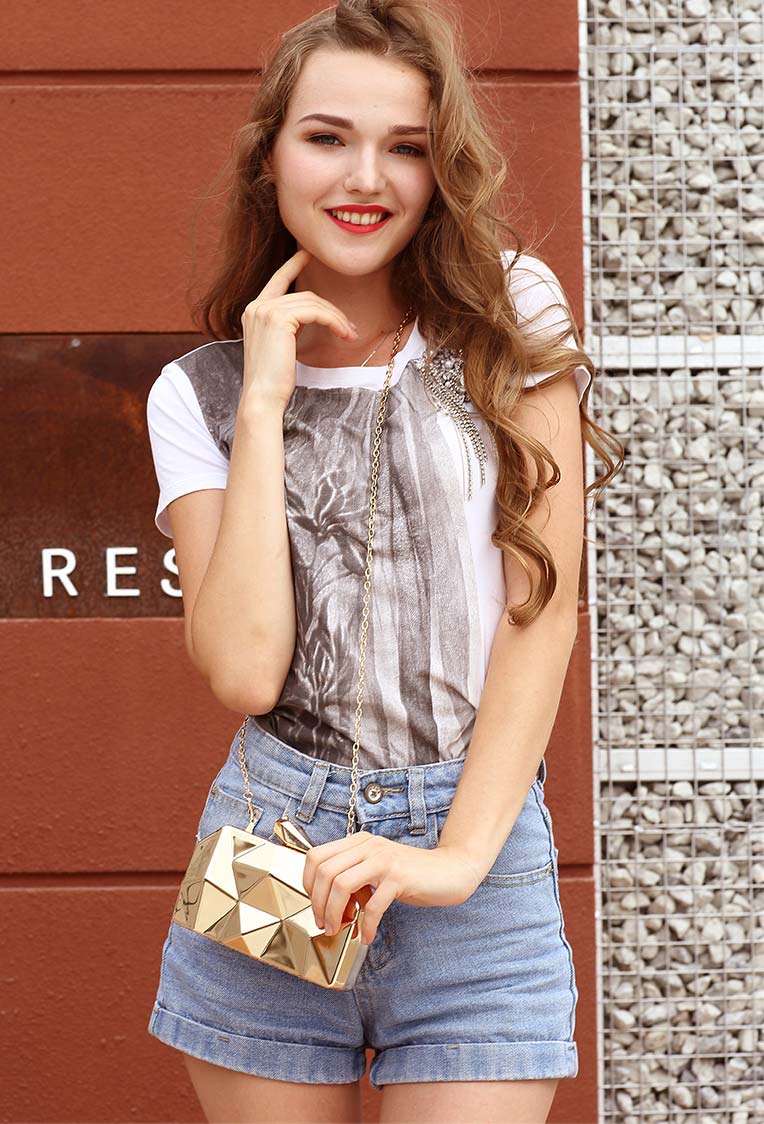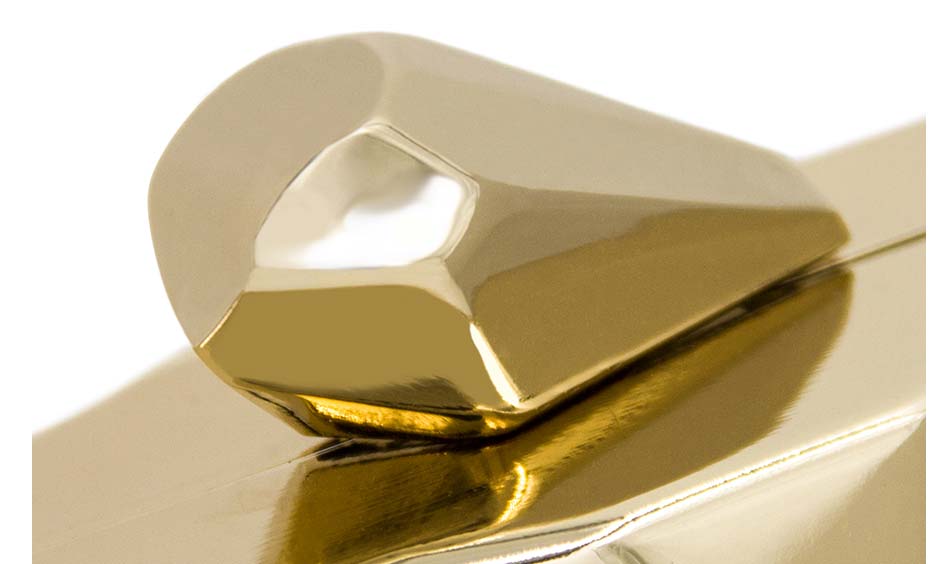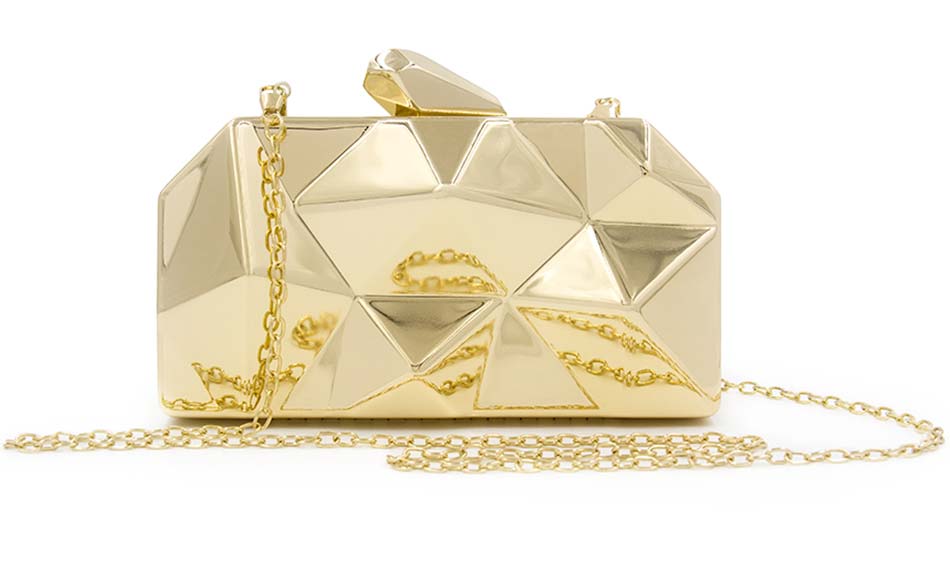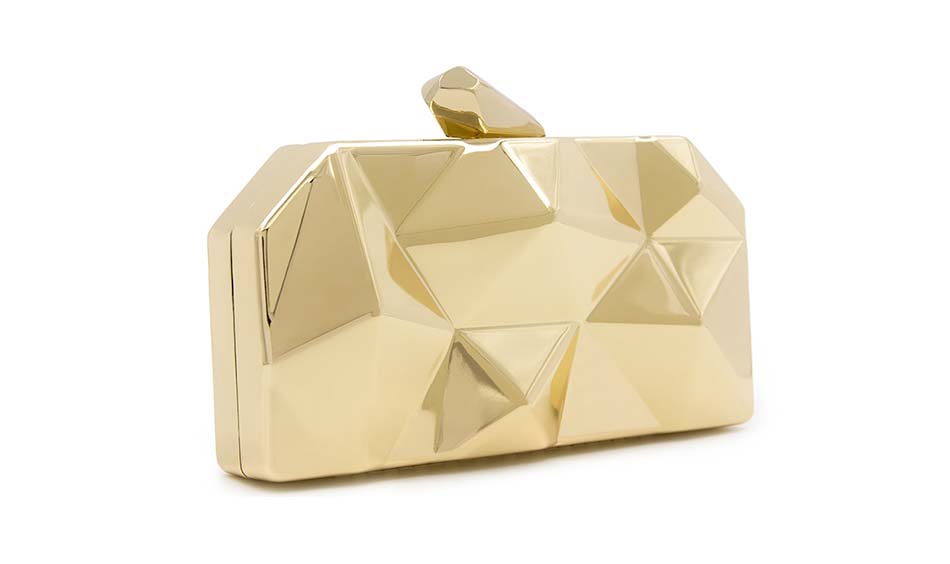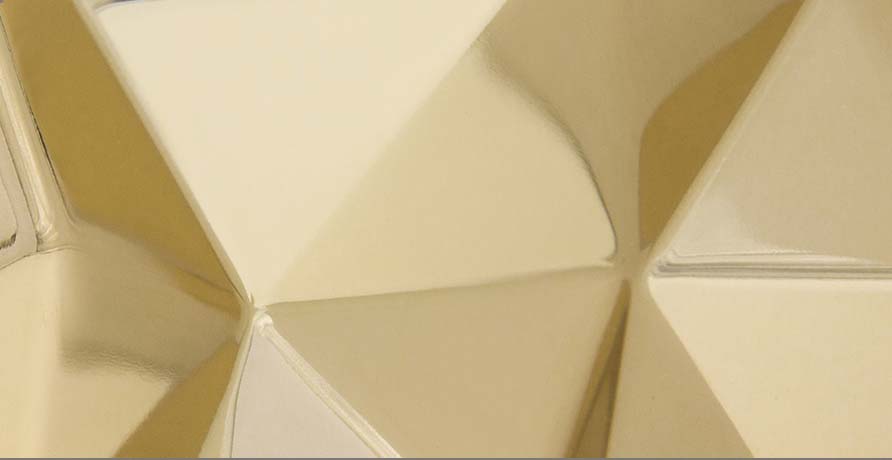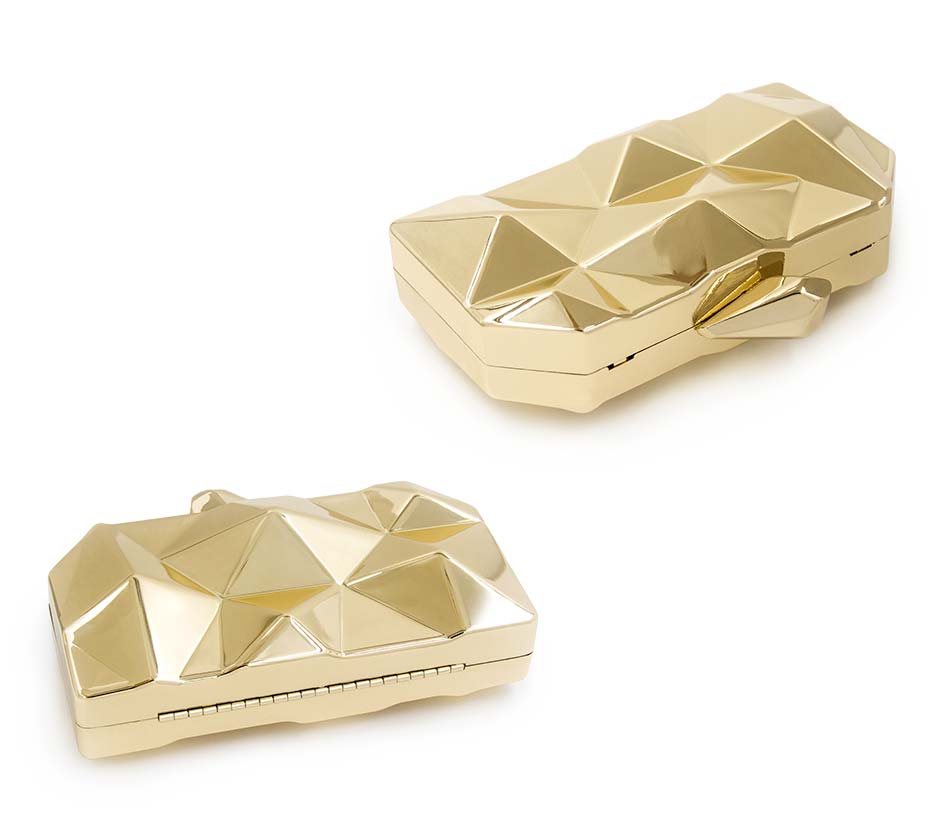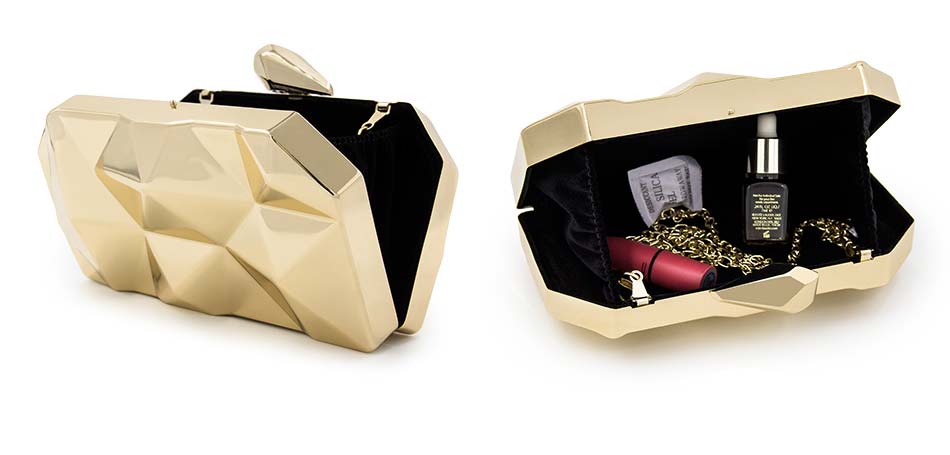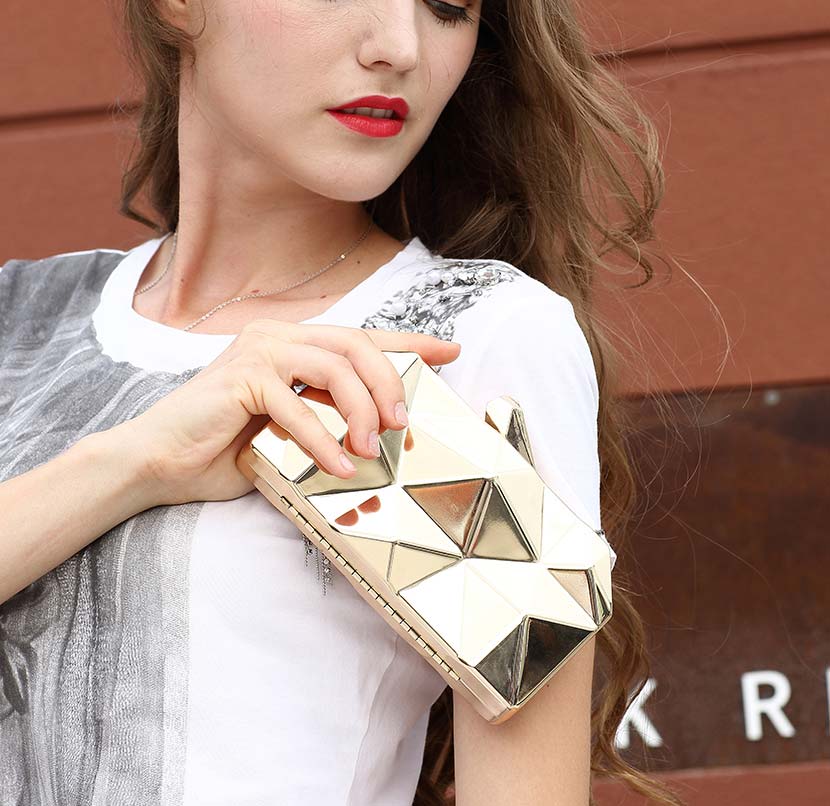 Bag/Purse Type: Metallic Clutch Bags / Geometric Handbags

Bag Shape – Pattern: Metallic Diamond Lattice

Materials: Shiny Metal Coating / Satin Lining

Size – Dimensions: approx.~ 17cm X 3.5cm X 10cm // 6.7in X 1.38in X 3.94in
(1-2cm deviation in sizes may occur)

NET Weight: ~ 600g
* The colors in the pictures may be slightly different than the true colors of the products due to photography set's lights or wrong color calibrated monitors.